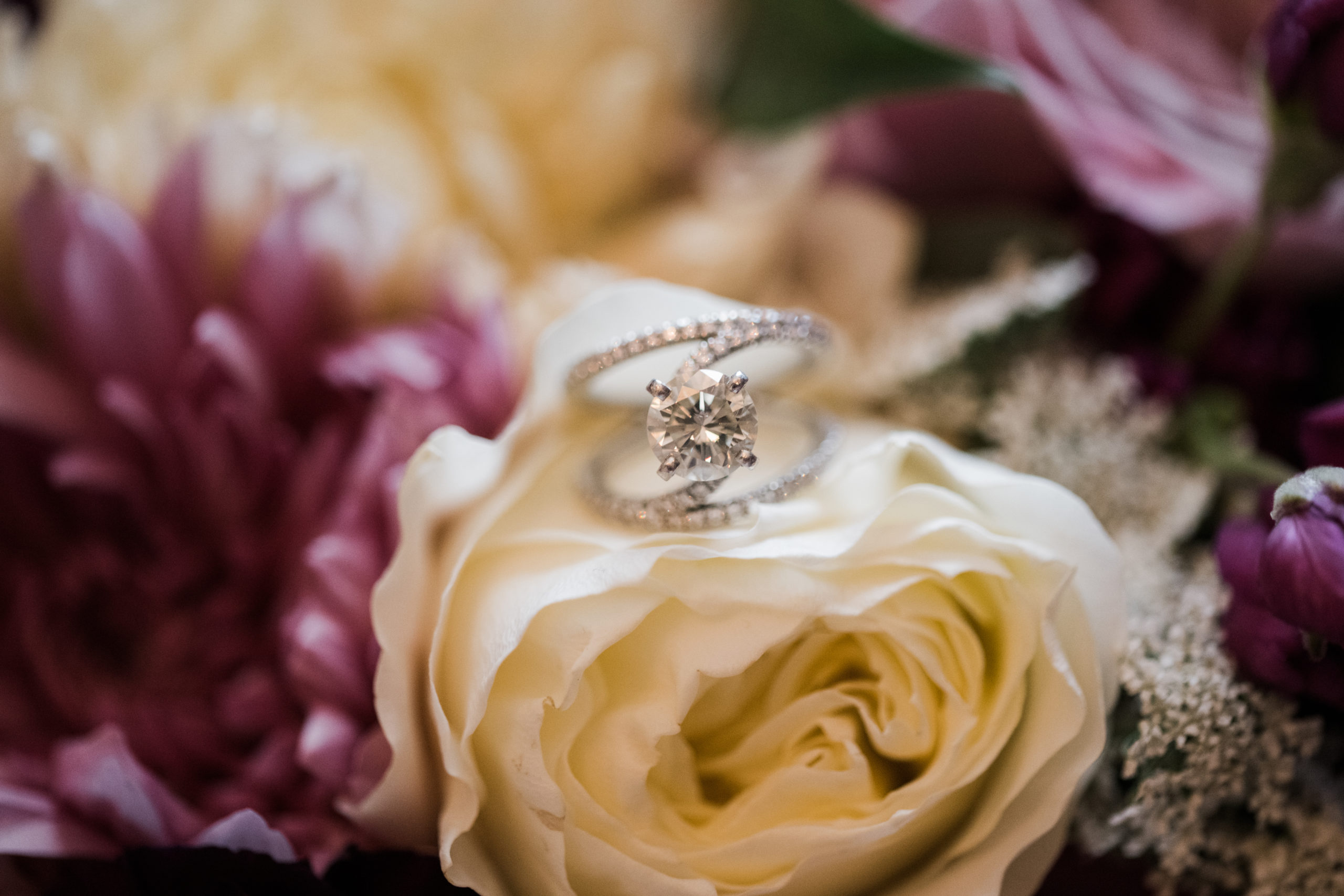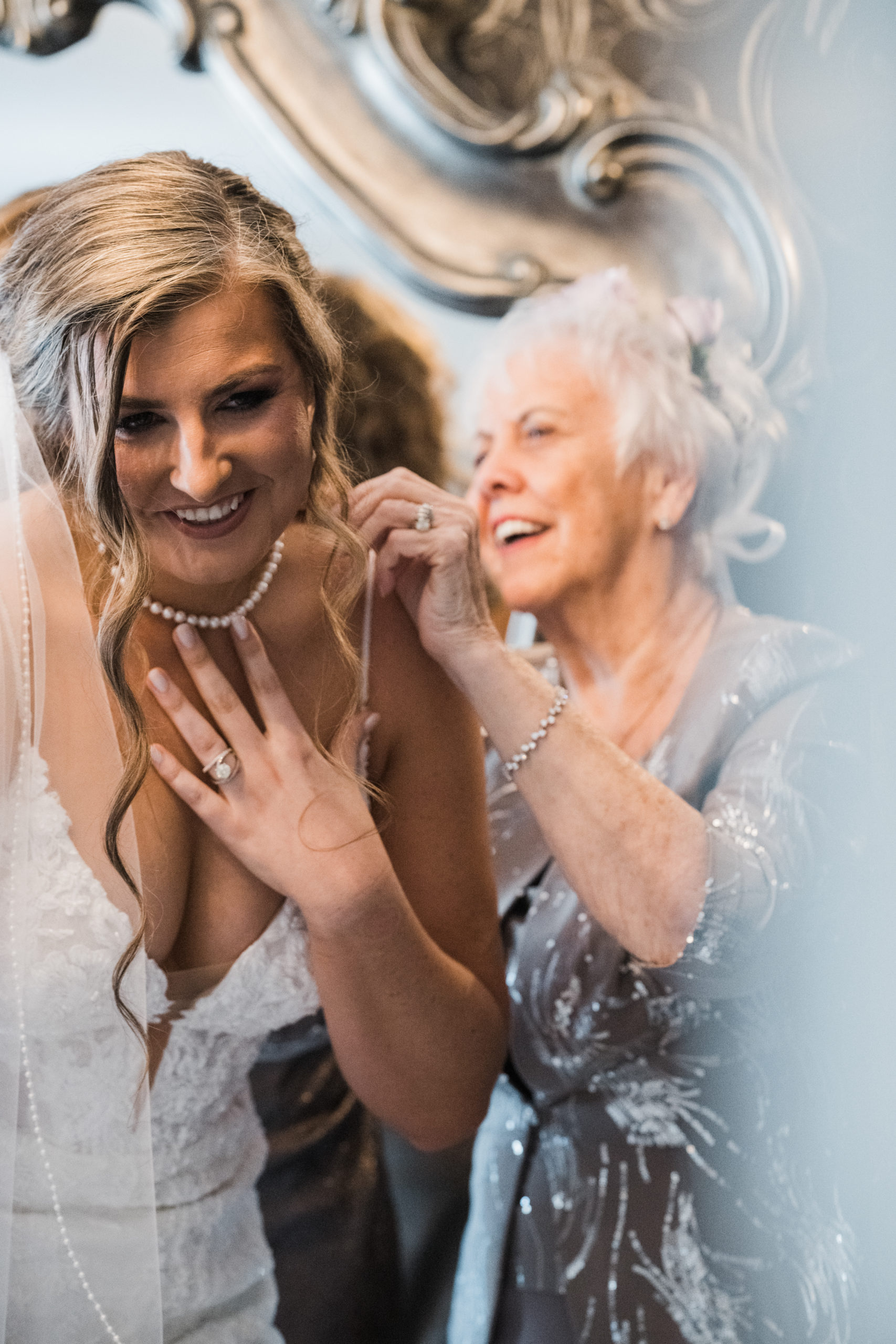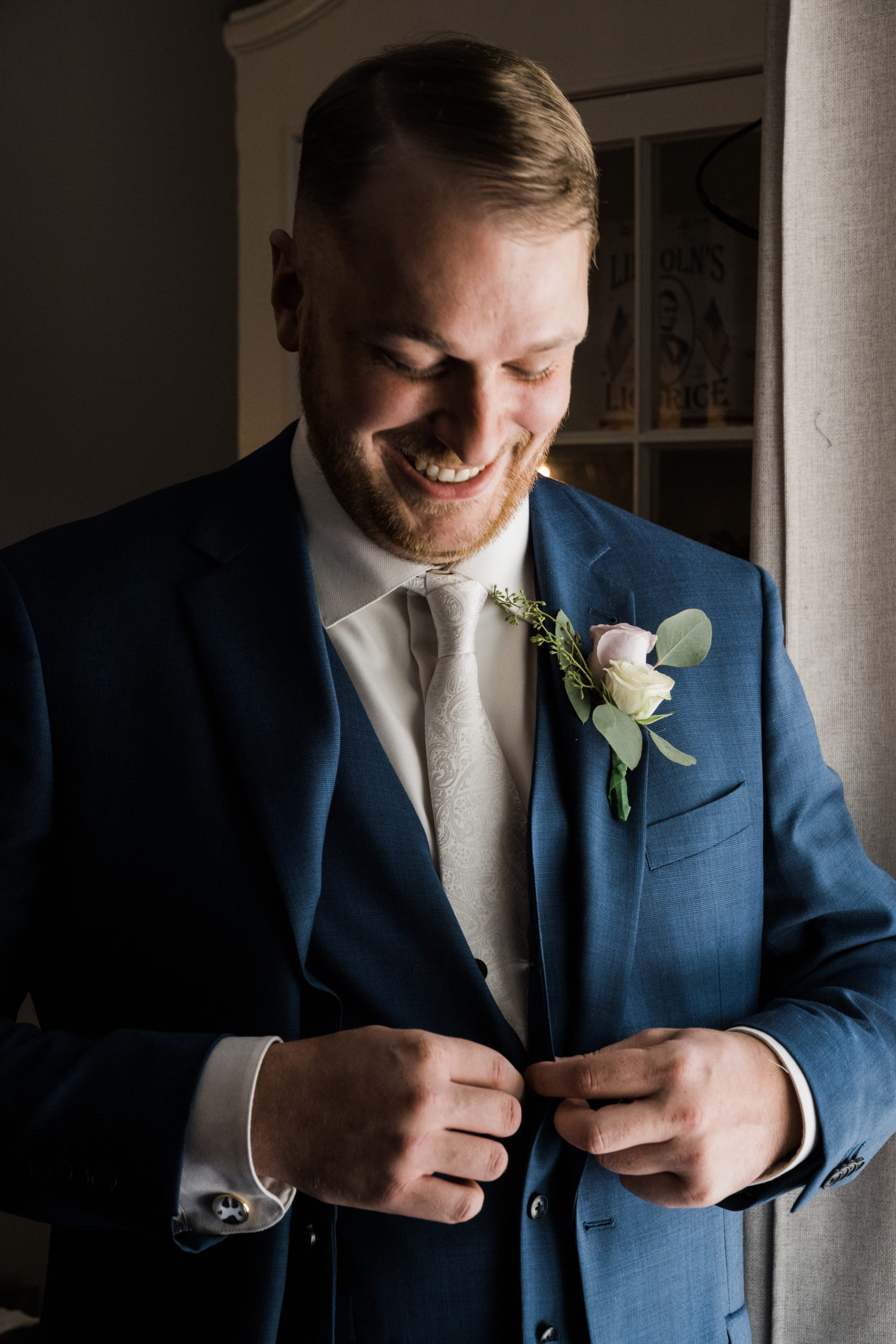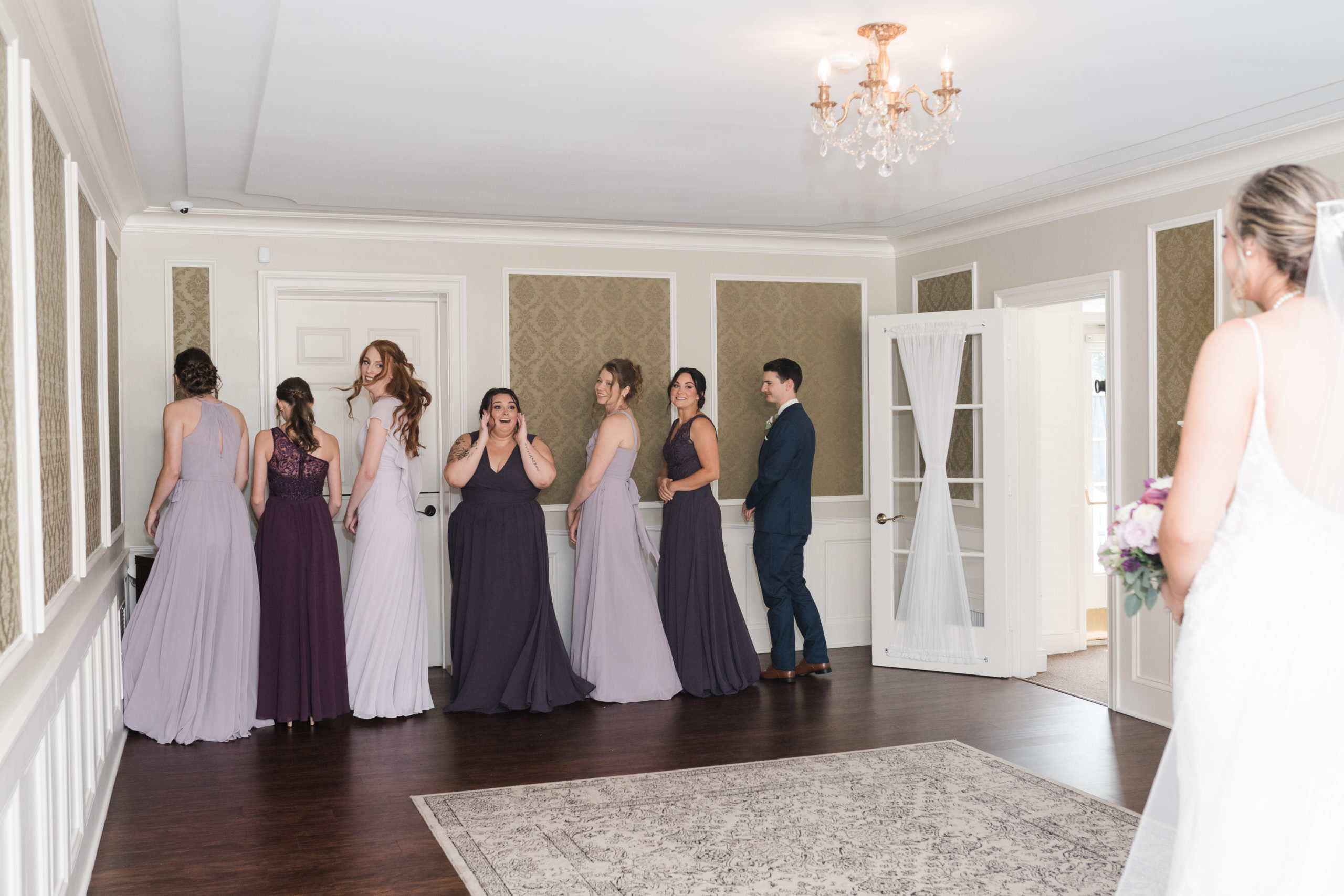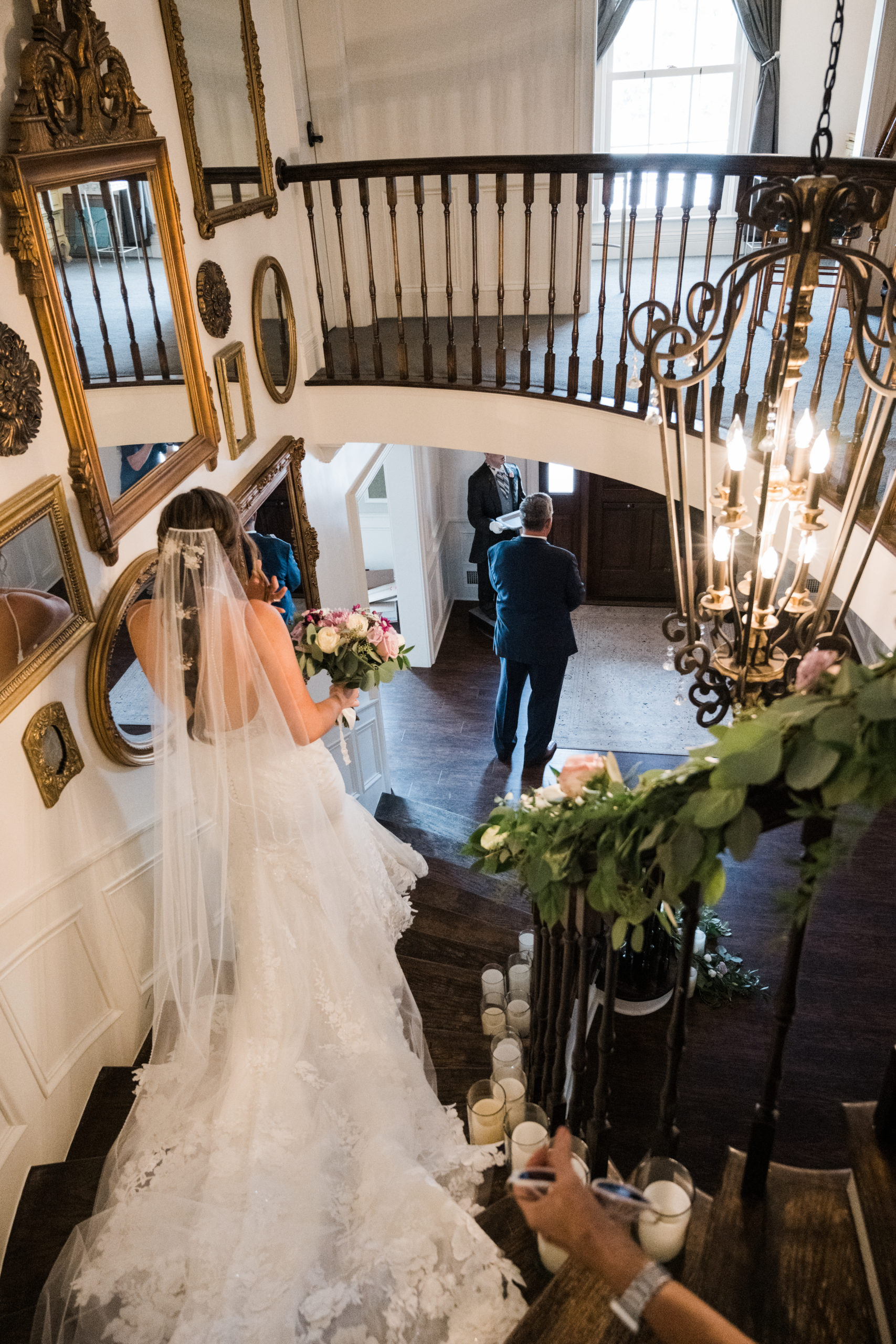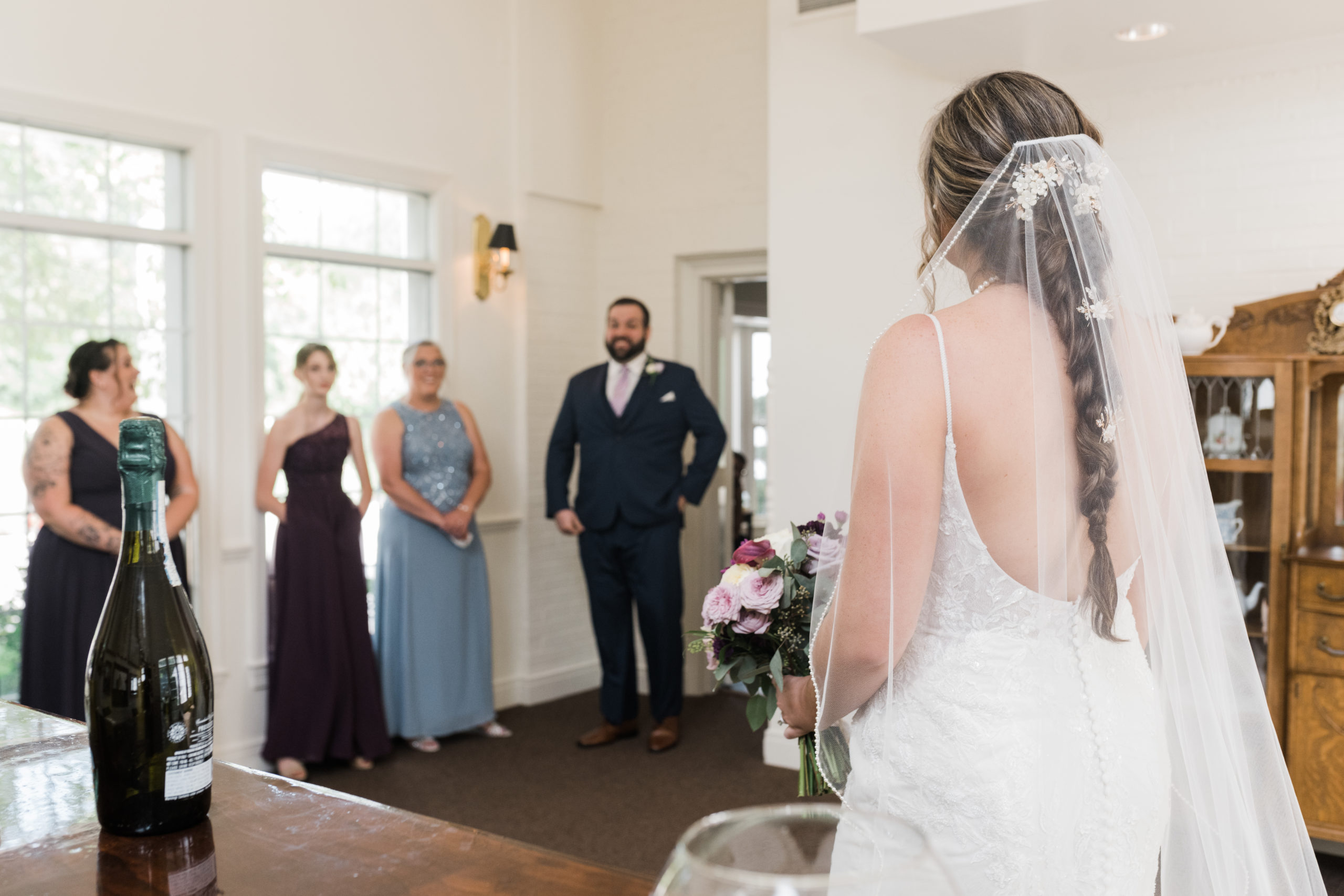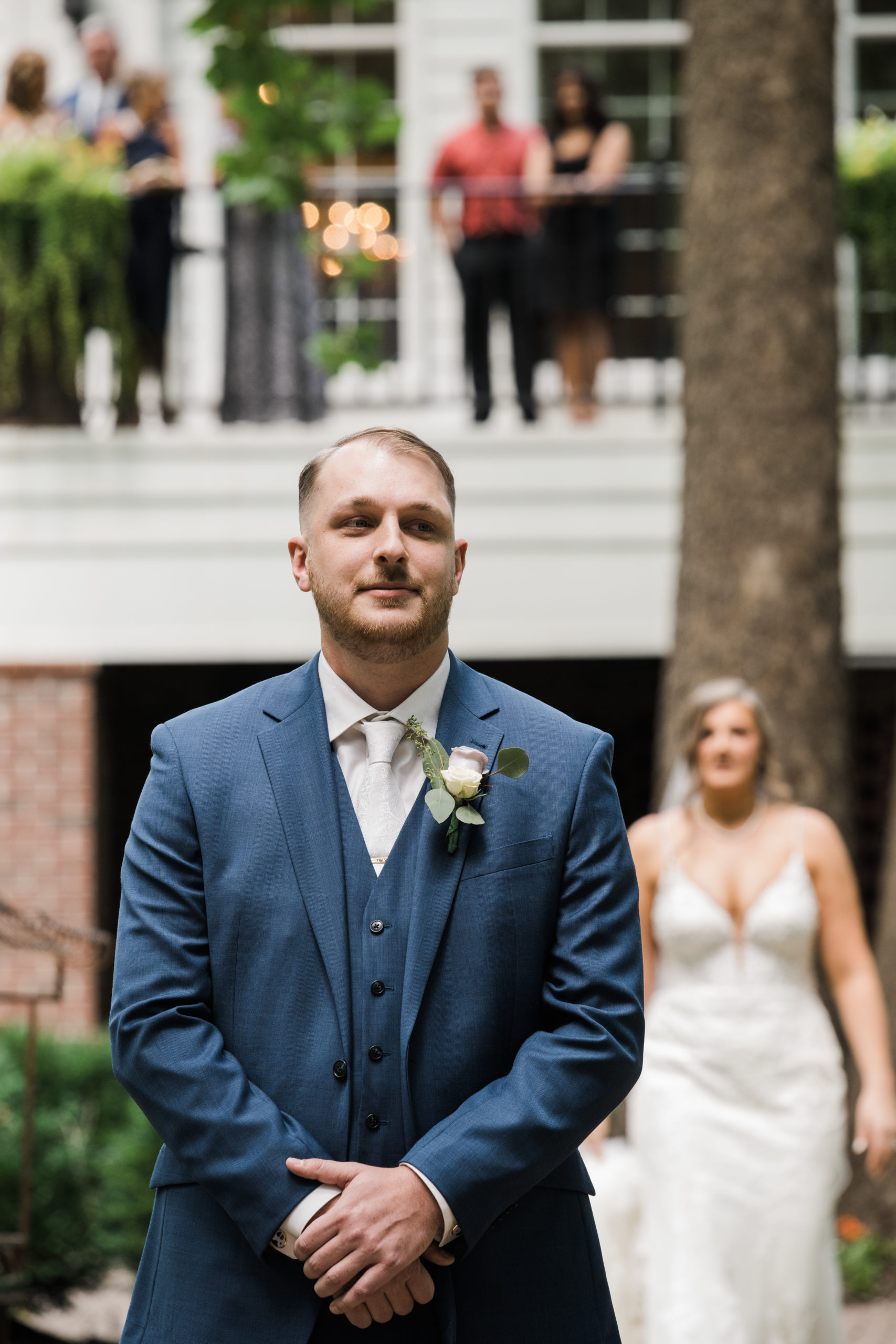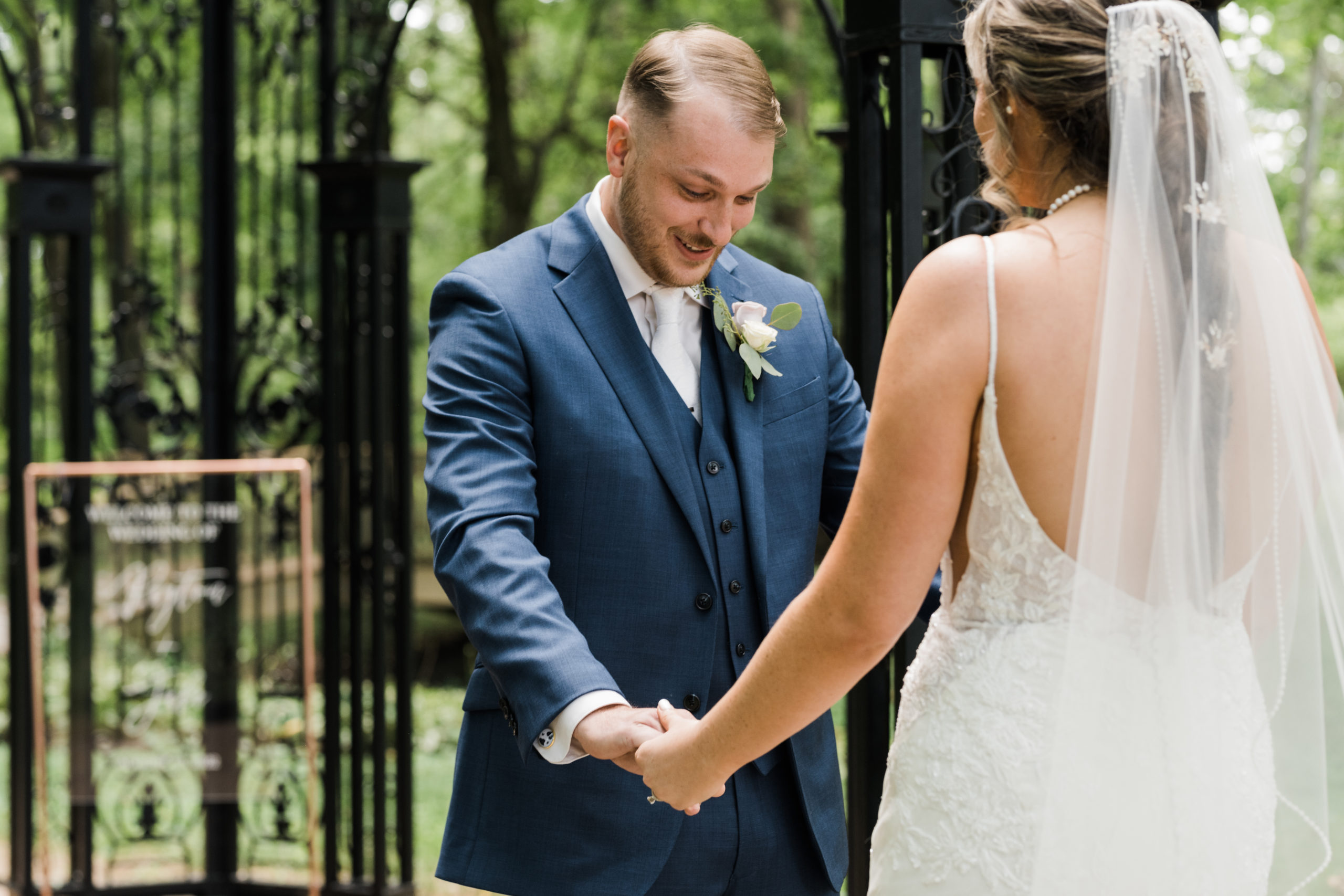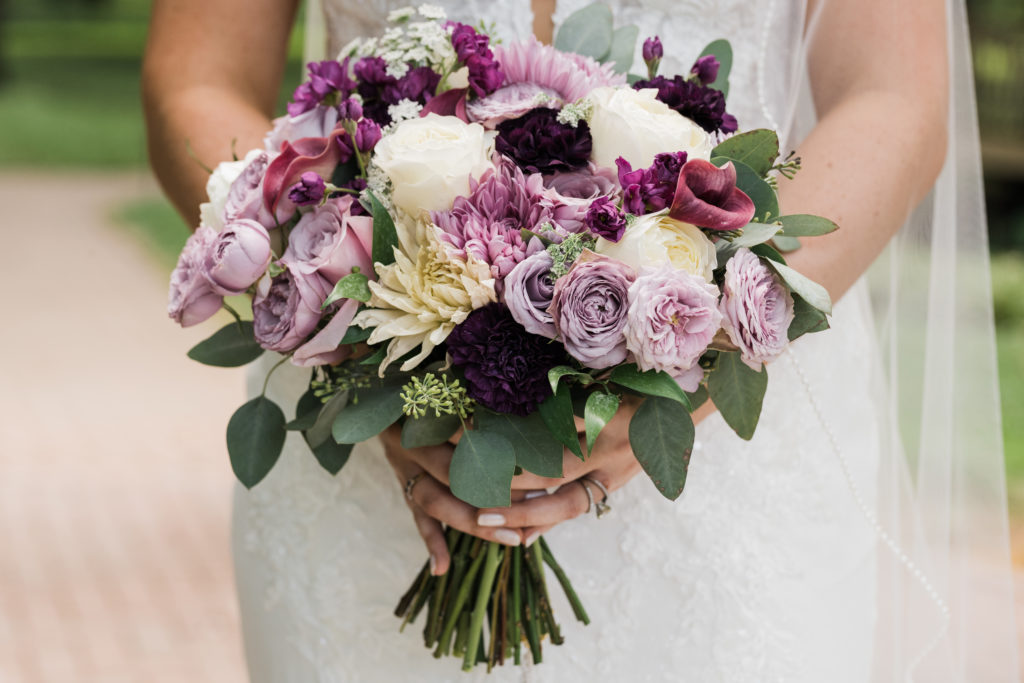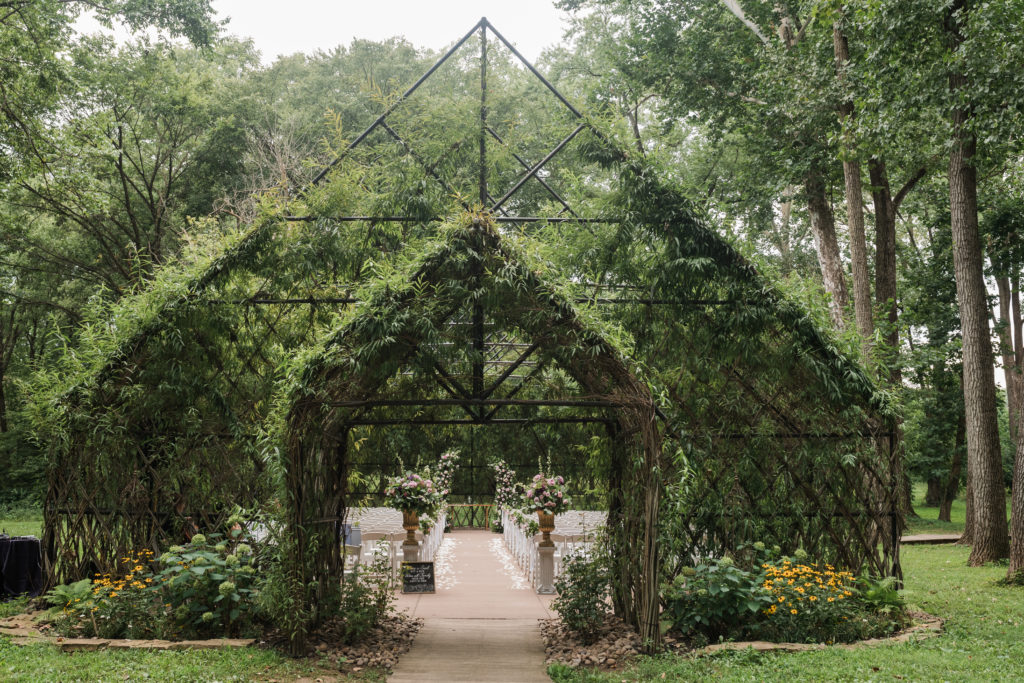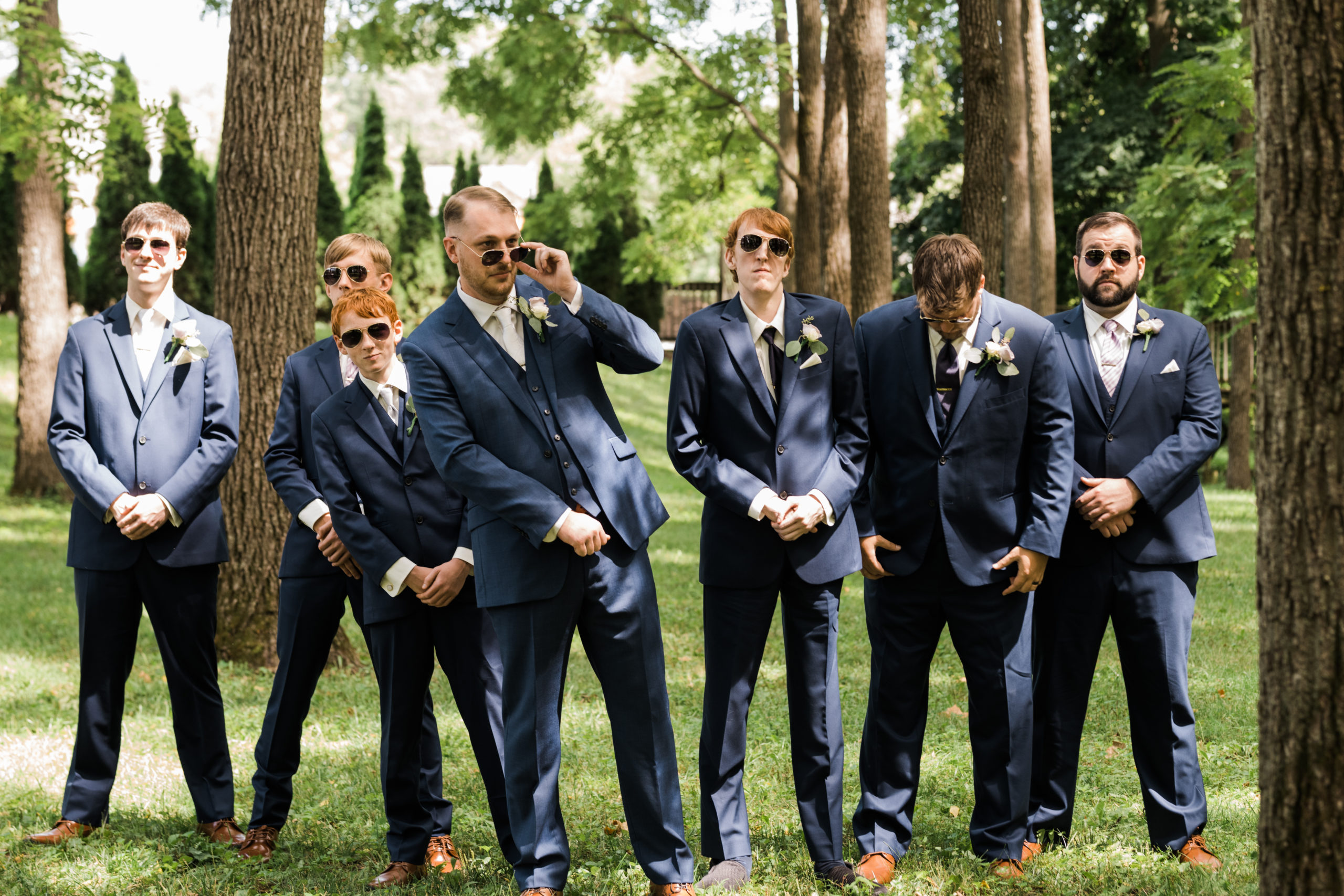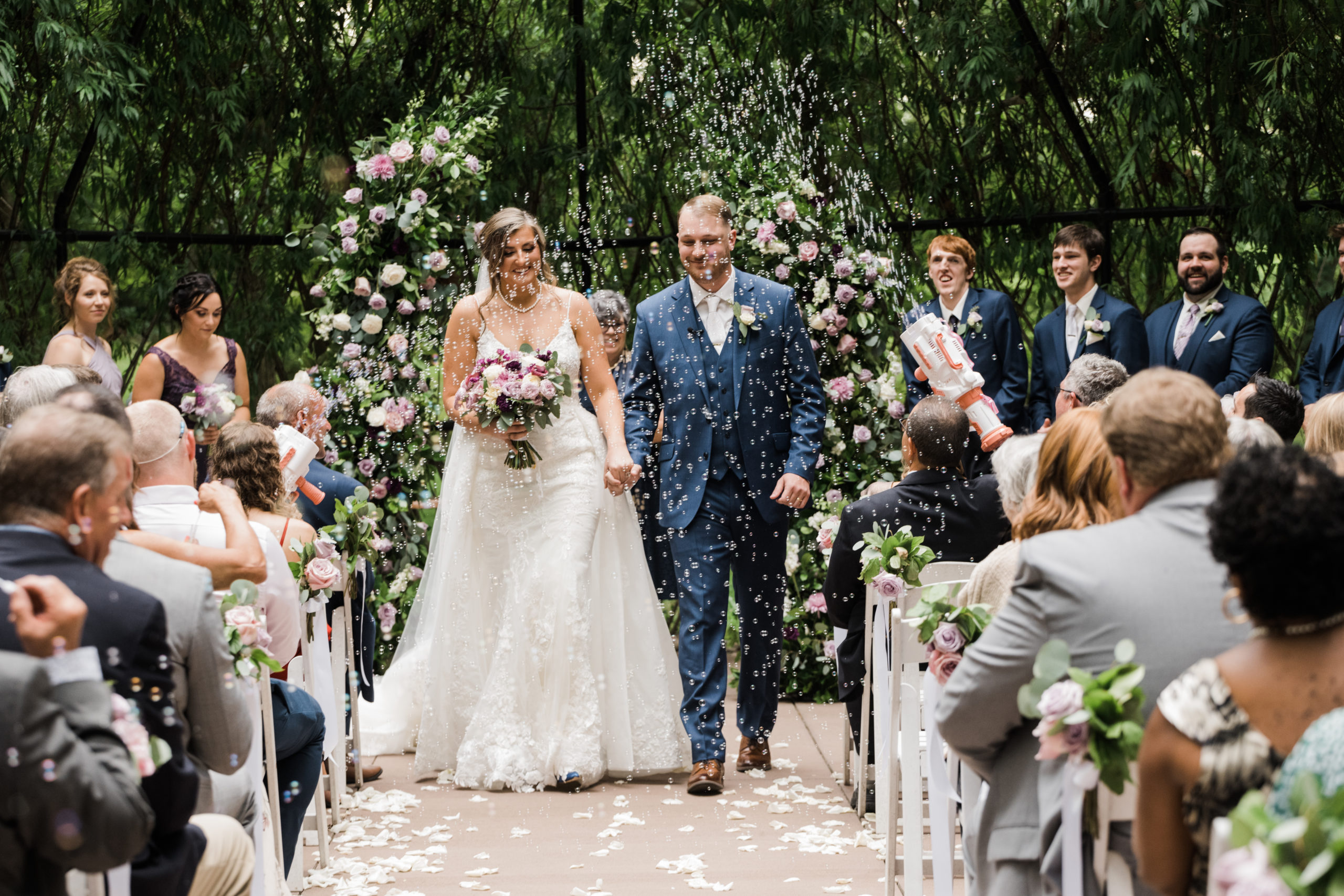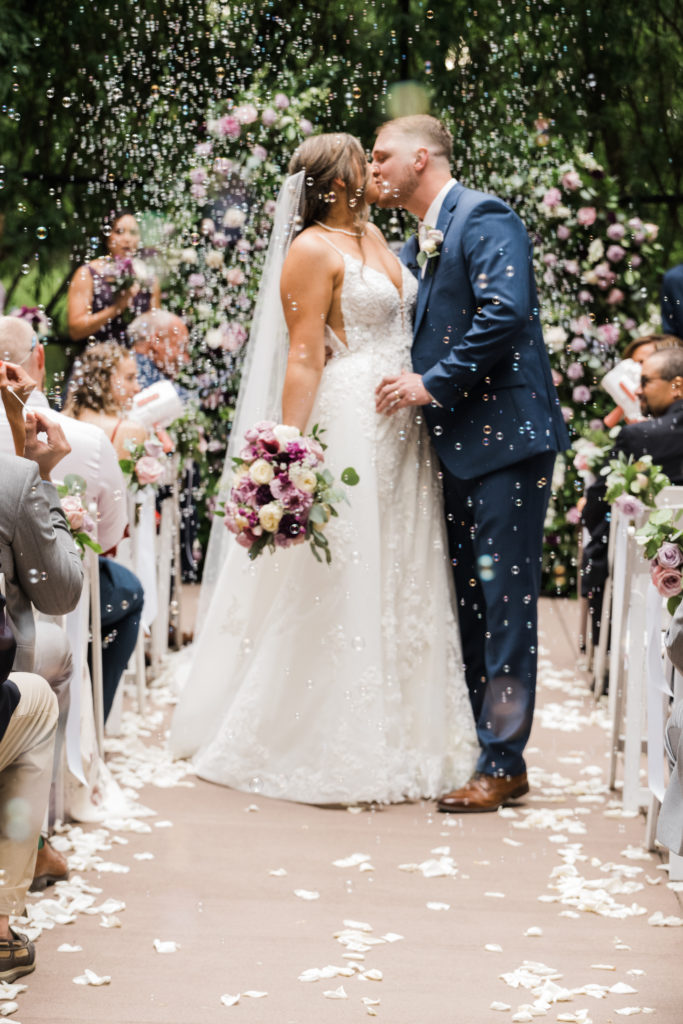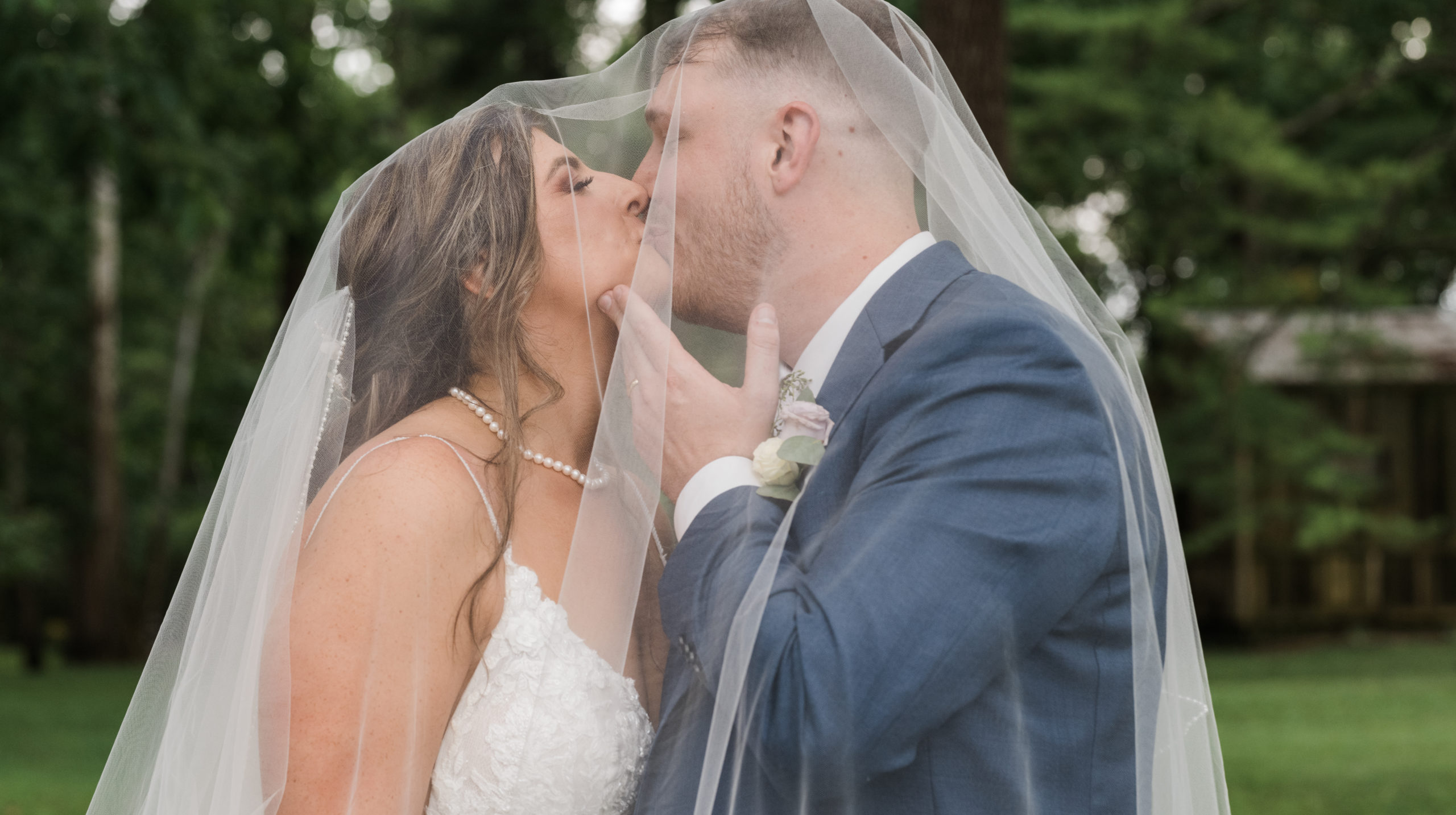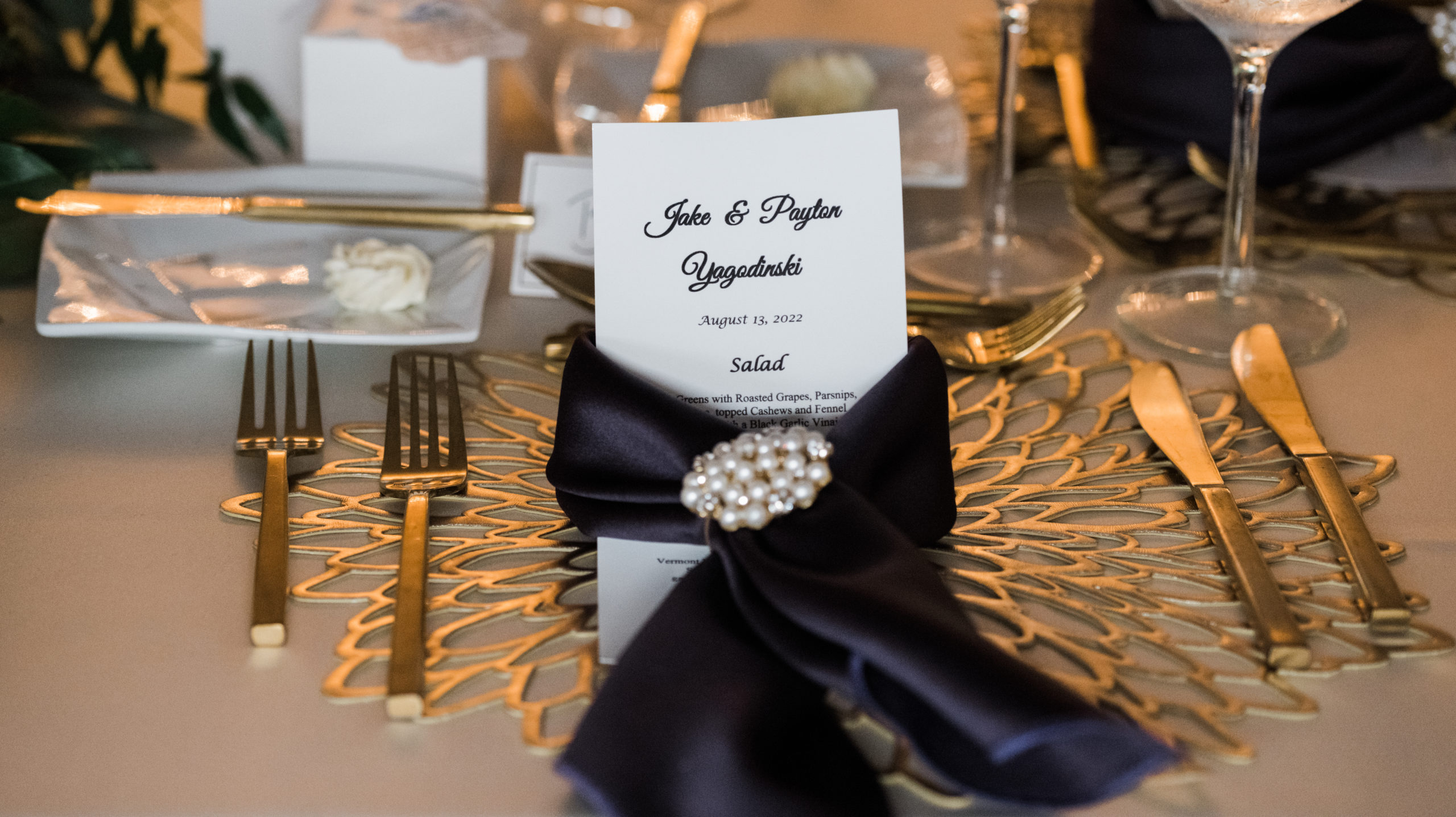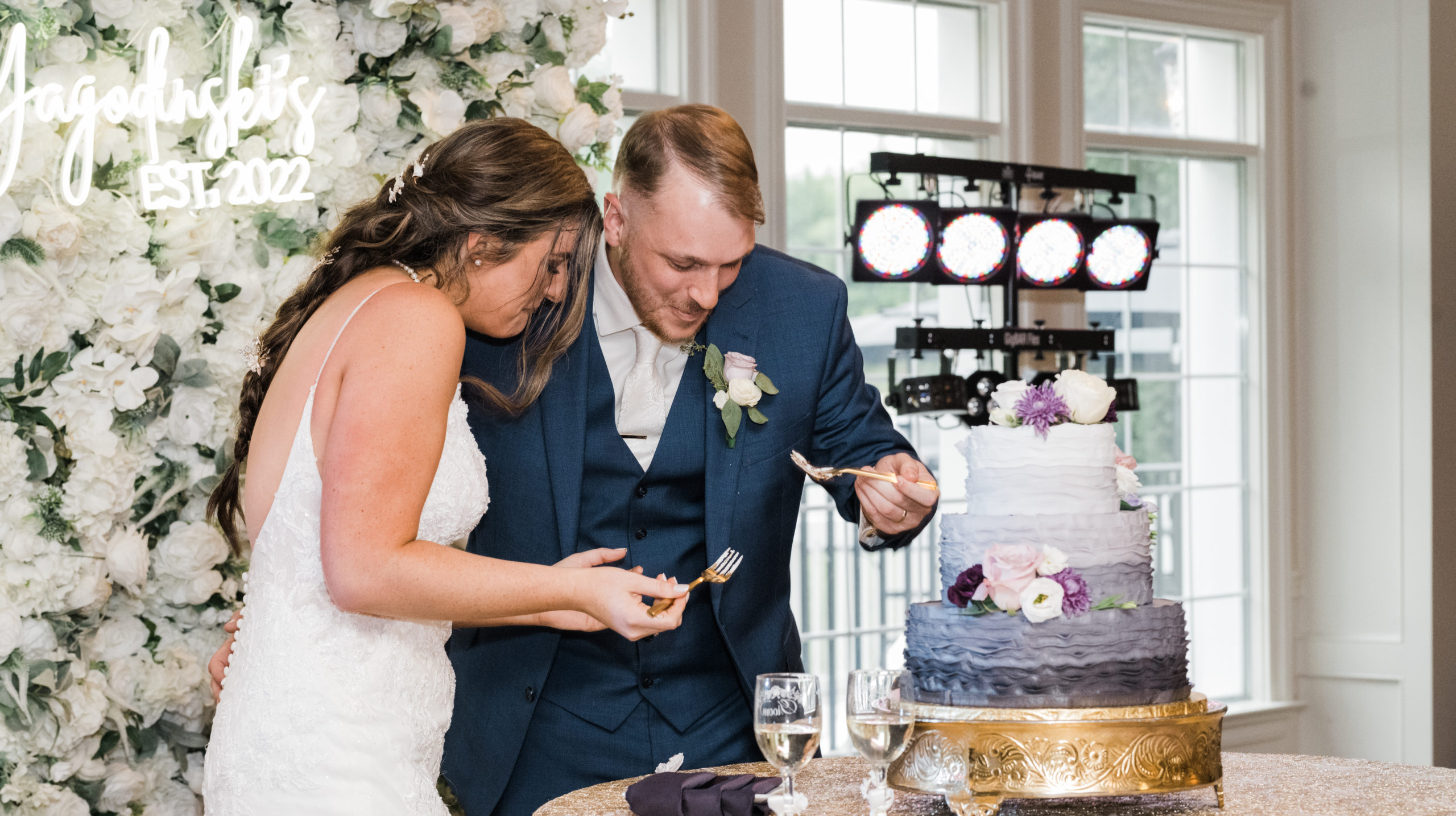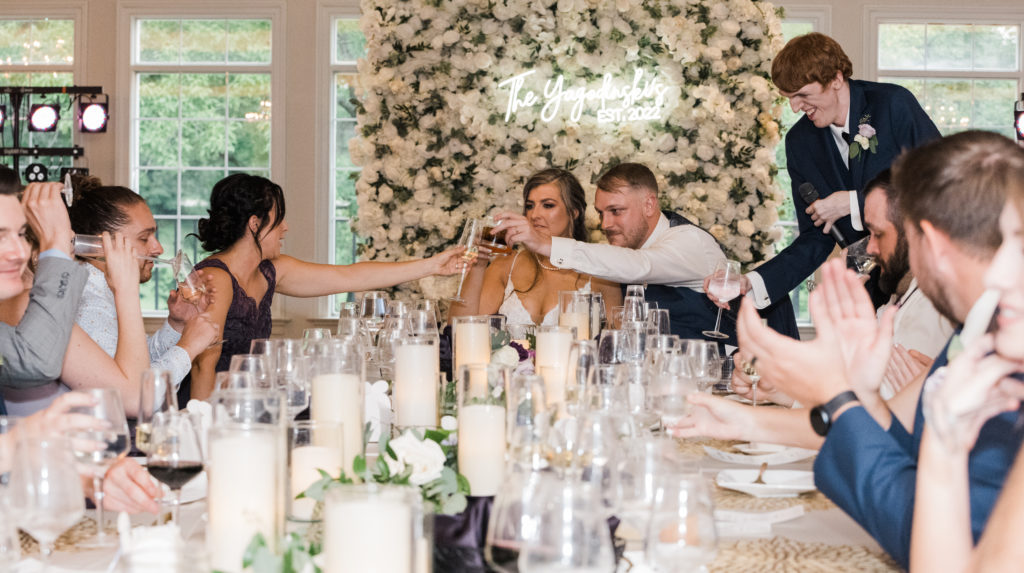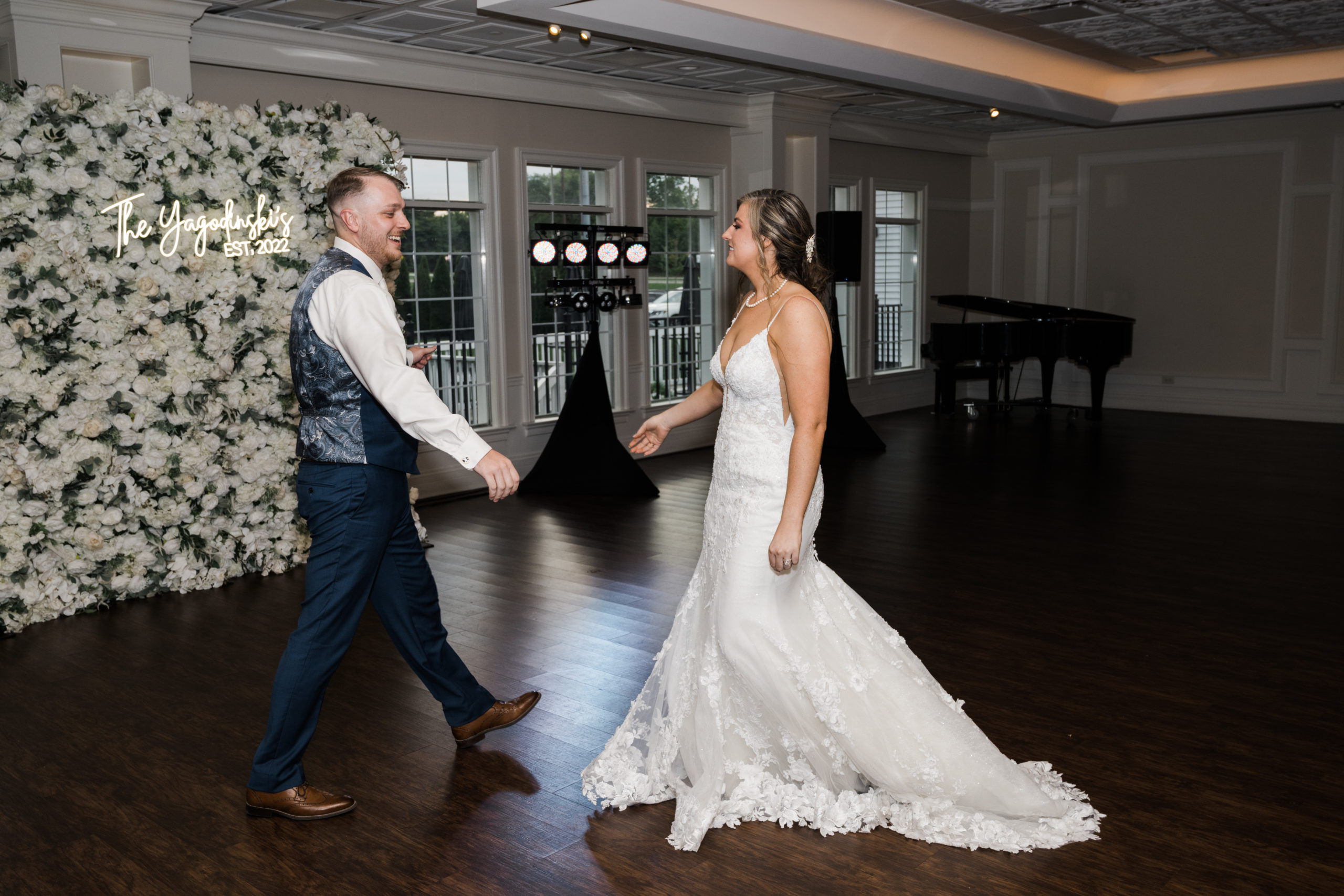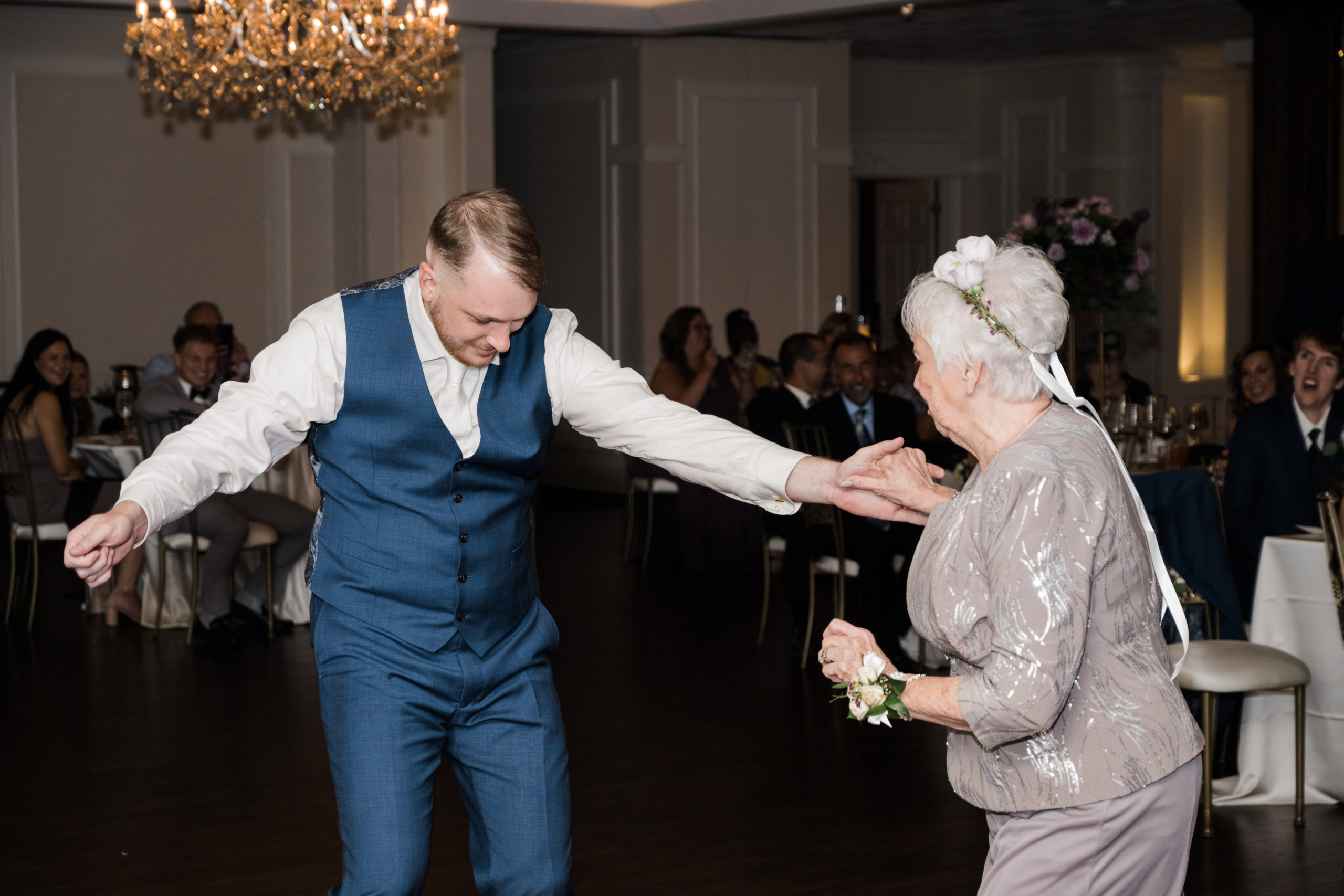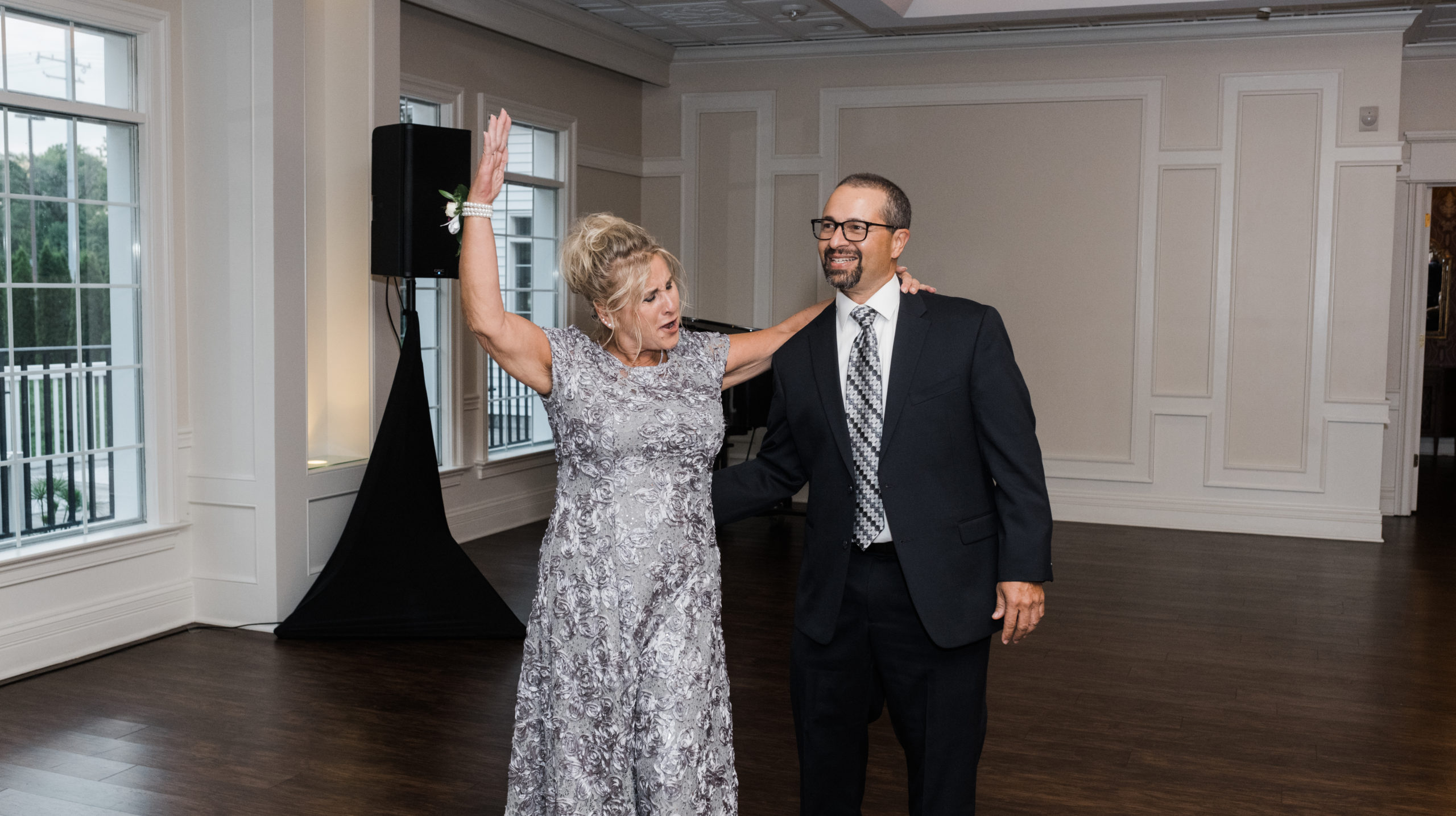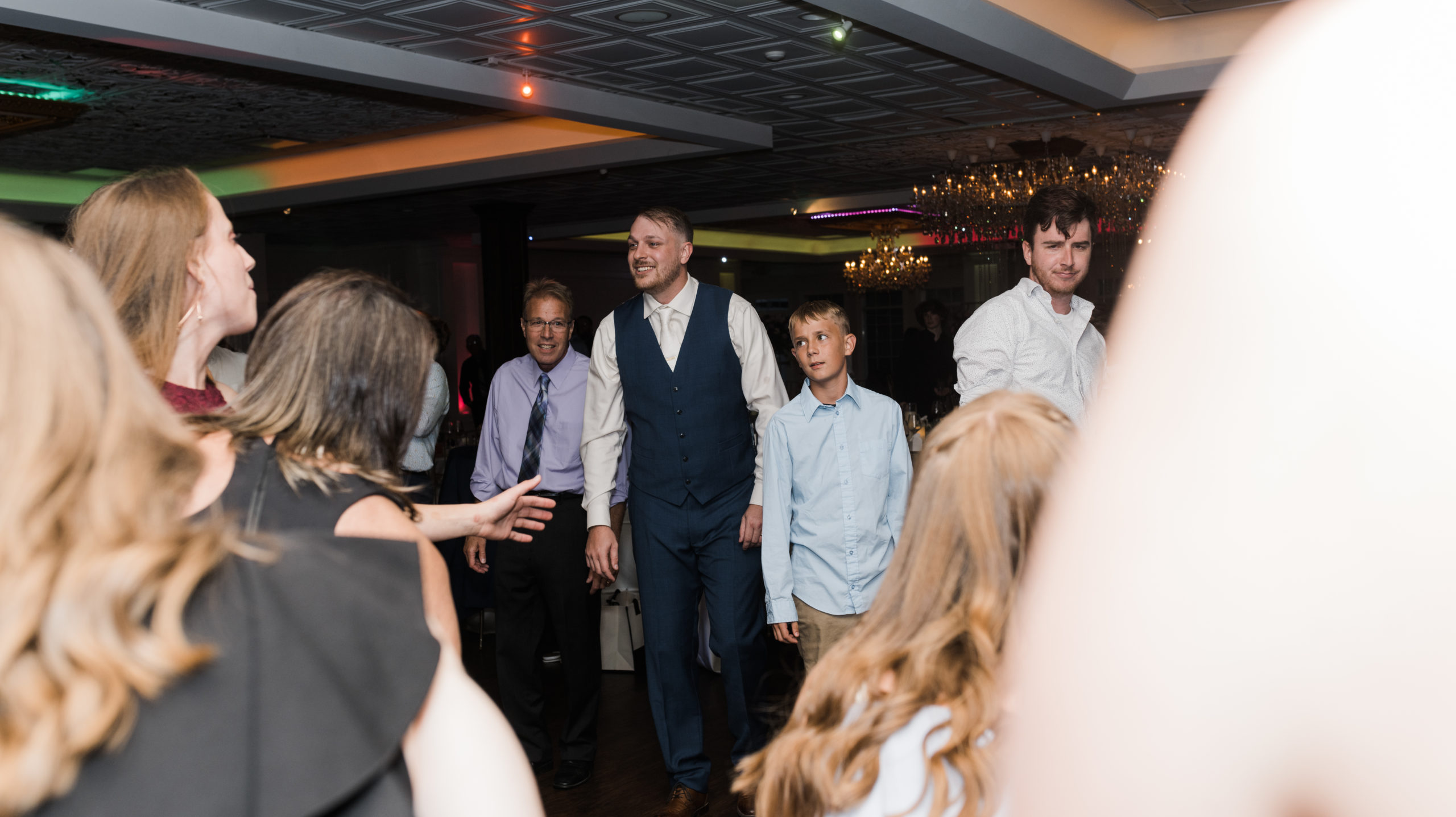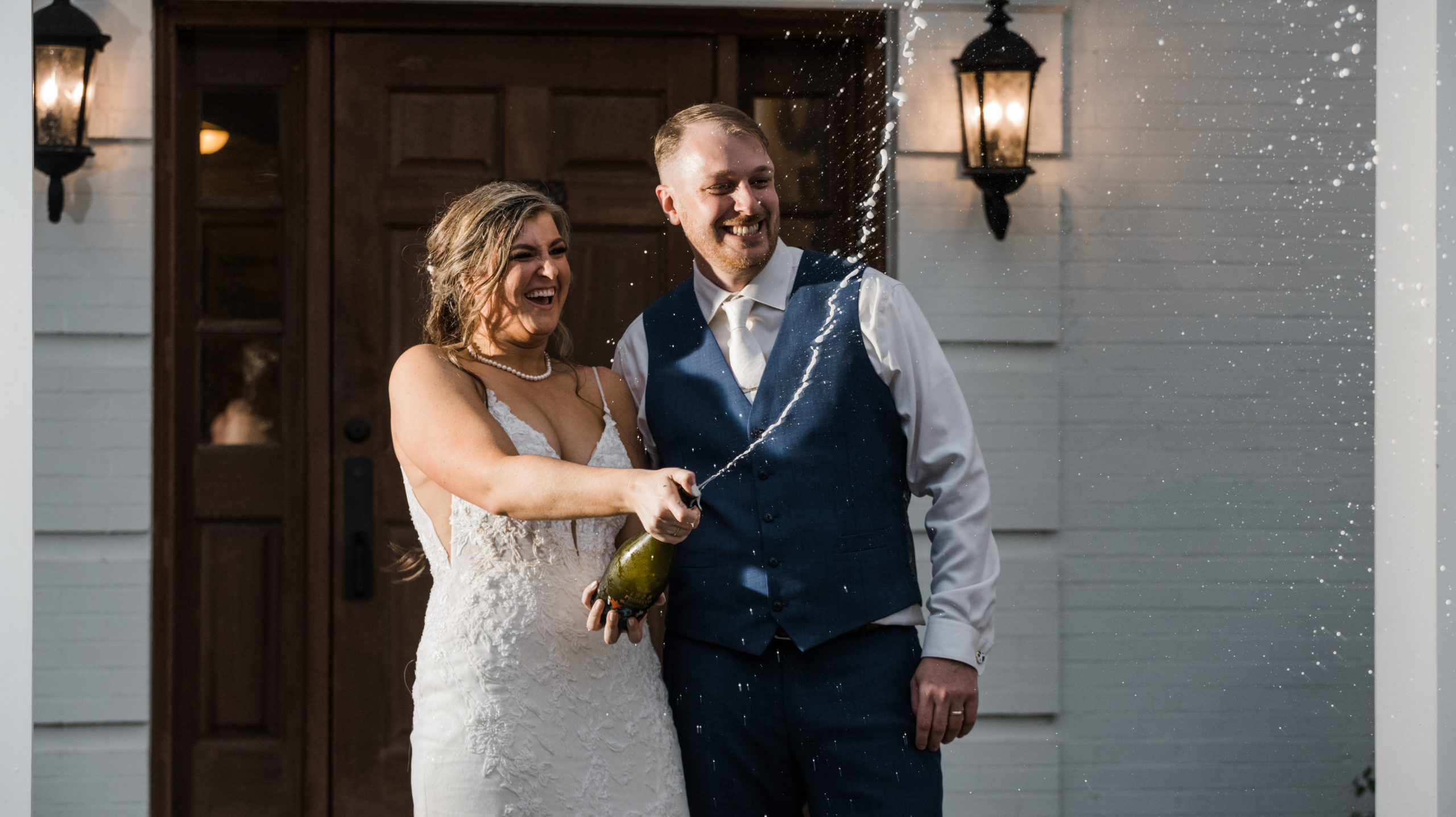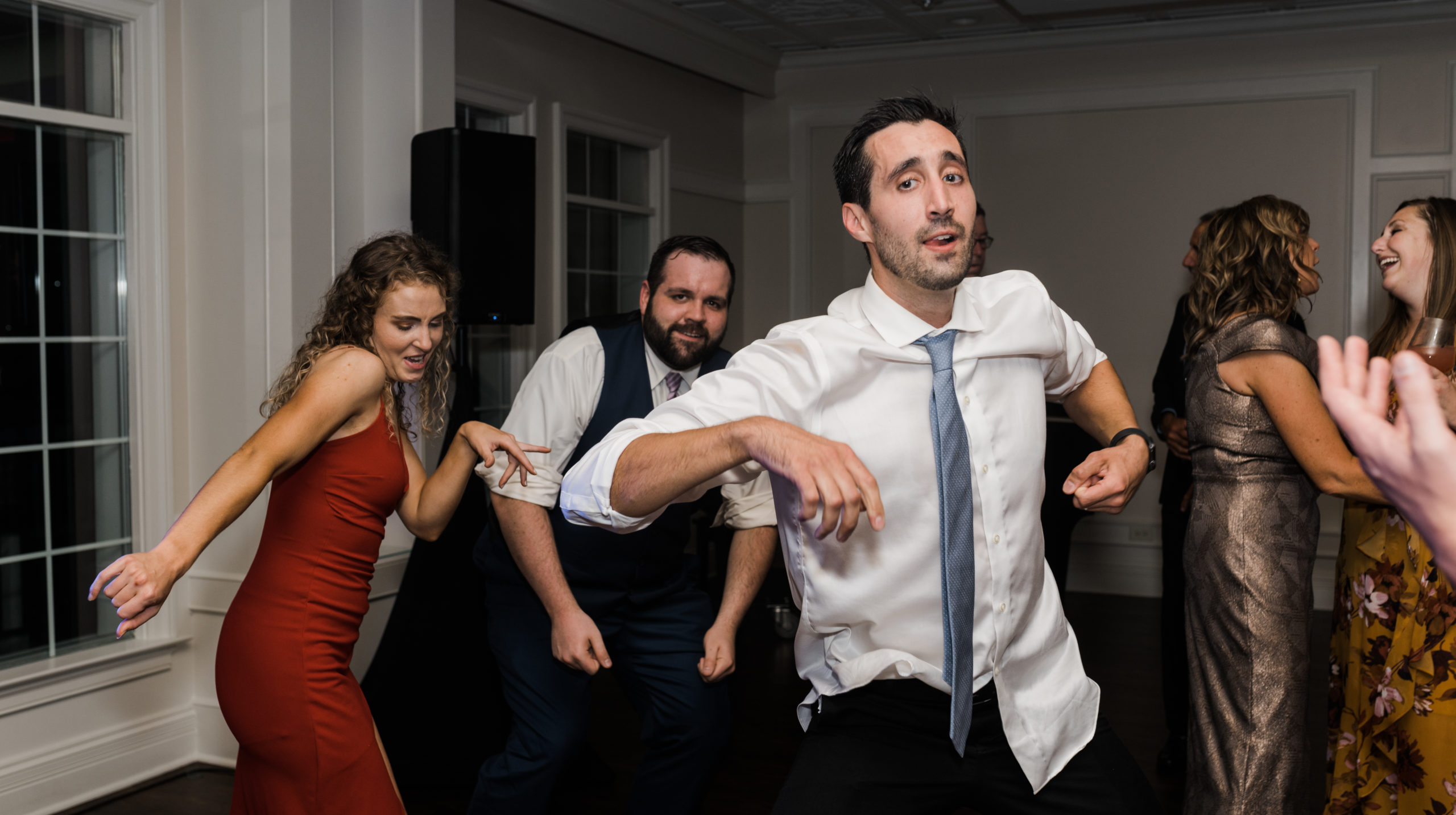 Payton and Jacob met in college. They were friends first, even giving each other relationship advice before finally ending up together. Jacob proposed in the fall of 2020 and the couple spent nearly two years planning their perfect wedding day.
It was obvious from the moment we arrived at Black Iris Estate in Carmel, Indiana that Payton and Jacob's loved ones were ready to celebrate and make sure this couple had their best day ever. It wasn't just a wedding day, the day was shared with Payton's grandma Martha who cebrated her 84th birthday as a member of the wedding party. She one of the couple's "flower grannies.".
We started our day photographing the details. The bride planned to walk down the aise in a stunning pair of Manolo Blahniks. I had seen them on her Instagram and was soooo excited to photograph them.
Every time someone was about to cry (and there were a lot of tears!) they would say "Dali lama". The bride's mom presented her with a piece of lace from her wedding dress and a photo of Payton with her late grandfather to tie around her bouquet. Even I had to say Dali Llama. Payton was joined in the getting ready room by her mom, two aunts, and grandma. She wore grandma Martha's pearls.
Payton's wedding party included Jacob's sisters and her best friend's throughout her life. Jacob's side of the party included his brothers as well as Payton's brother. His best man was his brother Teddy. The bride had a first look with her bridesmaids, her dad, her brother, and finally her husband.
The couple had their ceremony in the Willow Chapel at Black Iris Estate. This is an absoloutely incredible outdoor ceremony space. A string quartet played as Payton was walked down the aisle by both her mom and dad. Jacob cried when he saw Payton, even after a first look. They ended the ceremony with a bubble exit.
The couple chose Heavenly Sweets to bake their wedding cake and Payton was really looking forward to desert. They skipped cutting the cake all together and shared their first bites with forks.
The bride and groom took dance lessons leading up to their wedding day for their first dance. The bride and her dad also took dance lessons for a fabulous cheorographed father daughter dance. The groom danced with his mom and grandma Martha. The dance floor opened with the anniversary dance and in lieu of a bouquet toss the bride gave the toss bouquet to the couple who had been married the longest, her aunt and uncle came in the winners at 45 years.
Jacob's family had some reception traditions including an absolutely incredible group dance to Paradise by the dashboard lights by Meatloaf and a Polish flag has been at 144 family weddings. The rest of the night was filled with dancing.
We didn't get a sunset for photos but the bride was ready with a bottle of champagne for champagne pop photos and they turned out completely amazing!
We are so honored that Payton, Jacob and their families trusted us to capture this incredible wedding day, they are truly lovely humans. We wish them a lifetime of love and adventure with their cat army.
If you're looking for a venue in Carmel, Indiana Black Iris Estate is exceptional. The staff brought this day together flawlessly.
Thank you to the amazing vendor team that brought this day to life, Payton referred to her vendors as her "Dream Team." You were all wonderful to work with. Black Iris Estate, Bokay Florist, Heavenly Sweets, DJ Joe Sheets, Clark Videography, The Wedding Studio Carmel, Minted, Indy Limo rental, MUA Lori Boykin, Hair Stylist Maggie Flemming.