Hello!
Allow us to introduce ourselves, we are Brian and Elisha, a husband and wife wedding photography team serving Indianapolis, Indiana, and the surrounding areas. We live in Avon with our four boys, our Bulldog Georgia, and our Aussie Hermione.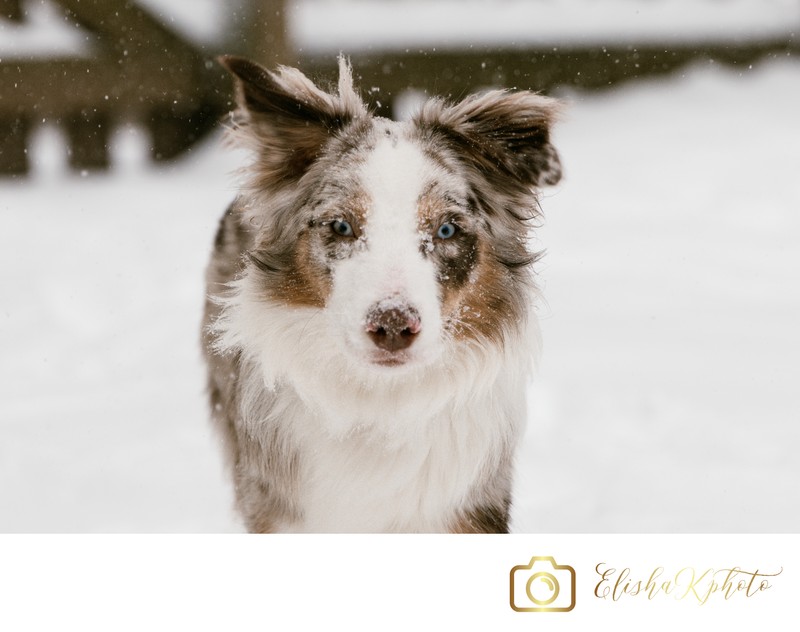 We think date nights are super important and we make sure that we have one every week! Some of our favorite things to do together are trying new restaurants (we are constantly in search of the perfect taco), we love cooking together, browsing bookstores, working out, and seeking new adventures.
We are not only my partners in marriage but partners in business. Brian is my committed second photographer on every wedding day and my better than best friend in life. As a husband and wife photography team, we have a trust that runs deeper than in any other partnership and a team environment that cannot be duplicated.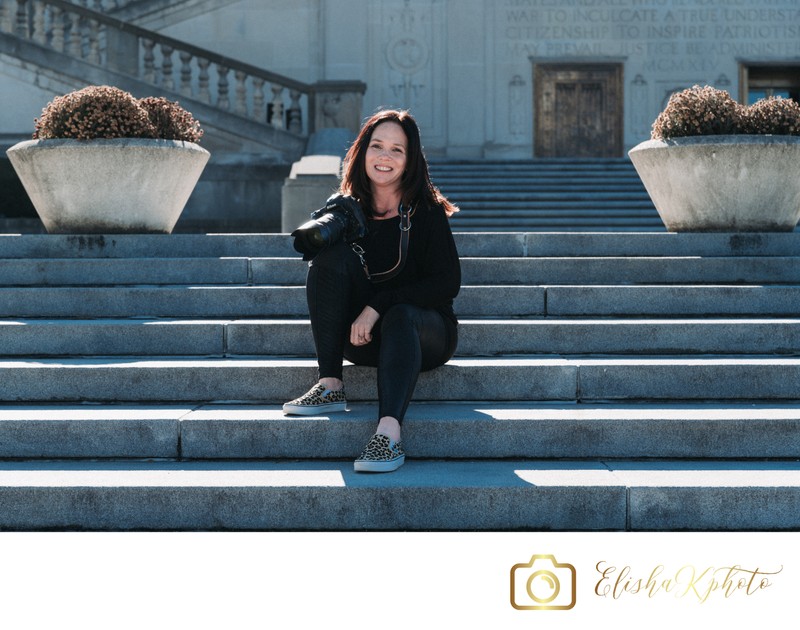 I am Elisha Kaldahl (EE-LEE-SHA CALL-DOLL) the lead storyteller at ElishaKphoto and maker of creative, fun, and badass wedding photos. I have spent my entire life with a camera in my hand, photography was a natural career choice for me.
My enneagram is 8, the challenger, making me a textbook entrepreneur. It makes perfect sense because as much as I love being a photographer, I also love being a business owner. I am grateful every single day of my life that I get to do what I love professionally, telling love stories through the lens of my camera.
5 Things About Elisha
Adventure is out there! Traveling is my very most favorite thing to do and I am very lucky to have married the perfect travel partner. Brian and I love Disney World and Universal Studios with our kids, climbing mountains, visiting different cities and beaches, all the while searching for the perfect taco.
I am a CrossFitter. I'm not good at it but I show up 4-5 days a week, the community is amazing! Being the best wedding photographer I can be for your wedding day requires that I be physically fit. I spend every wedding day squatting, lifting, and moving equipment with multiple heavy professional-grade cameras strapped to me. I refuse to be worn out midway through your wedding day.
I like to watch sports, not play them. I grew up in Cincinnati and the Bengals are my favorite football team. (I've waited 33 years for Joe Burrow and the Superbowl and I am still recovering from that loss.) Since marrying Brian and moving to Indianapolis I have become a fan of the Colts and Pacers as well. Incorporating our love of sports and travel Brian and I are on a quest to visit all 30 NFL stadiums. I even bought Brian a scratch-off poster for his birthday so we can track our progress.
I love to read, preferably with a cup of coffee in my hand. (Hot or iced, I love coffee like Loralei Gilmore.) I don't think I could pick a favorite book but I have read through the entire Harry Potter series more than once and out loud to our boys, I even have a Deathly Hallows tattoo behind my left ear.
I take a pottery class every Monday at a studio in Fountain Square. It lets me start the week in a creative headspace and is a great way to clear my palette after a weekend of photographing weddings.
More about Brian
Brian is the camera whisperer and second photographer on every wedding day. He became a photographer after we were married and has been documenting wedding days with me for over five years now. Brian is Indiana-born, he enjoys watching sports, Star Wars, long walks with his wife, preferably on a beach but our neighborhood will do.
Brian's Enneagram is a 3, the achiever.
What's in Our Camera Bags?
This is where I get a little nerdy. We are Nikon shooters. Our go-to camera is the Nikon Z9, a professional-grade mirrorless camera with a silent shutter. Why does that matter? Your nuptials will not be interrupted by shutter clicks. In addition, we carry the Nikon D5 and D750s as backups. Back-up equipment is very important on a wedding day. I will never do anything to compromise my couple's wedding day coverage, if a camera has a malfunction or is damaged on a wedding day we always have multiple spares.
We carry a plethora of lenses and back-ups for those lenses:
12-24mm
24-70mm
35mm
85mm
70-200mm
105 macro
Lighting scenarios are forever changing on a wedding day and we are prepared for all of them. Our lighting equipment includes speed lights that are made to go on our cameras, off-camera flash equipment, video lights, light stands, monopods, and modifiers for the various lights. As with all of our gear we have backup lighting.
We also carry modifiers for lenses, camera straps, fractals, lens babies, tripods, aerosol atmosphere, a details styling kit including a pretty hanger for your dress photo if you don't have one, Command hooks so that I can hang your gown anywhere, and whatever else we can bring to create amazing wedding pictures for our couples. I am known to carry emergency wedding day supplies, you never know when you are going to need a lighter or a pair of scissors.
We want to take your most important picture.
We aren't just capturing your wedding day for you, we are capturing it for generations who come after you. this is the day you and your spouse form a new family.
Thank you for checking out our website, we're so glad you're here.
Planning your wedding can feel overwhelming but choosing your wedding photographer is easy. Elisha K Photo tells your love story through beautiful, timeless photographs that live on for generations to come.