Planning your wedding can feel overwhelming but choosing your wedding photographer is easy. Elisha K Photo tells your love story through beautiful, timeless photographs that live on for generations to come.
Hello!
Allow us to introduce ourselves, we are Brian and Elisha, a husband and wife wedding photography team. We live in Avon with our kids, our Bulldog Georgia, and our Aussie Hermione.
We think date nights are super important and we make sure that we have one every week! Some of our favorite things to do together are trying new restaurants (we are constantly in search of the perfect taco), we love to browse bookstores, workout, and seek new adventures together.
More about Elisha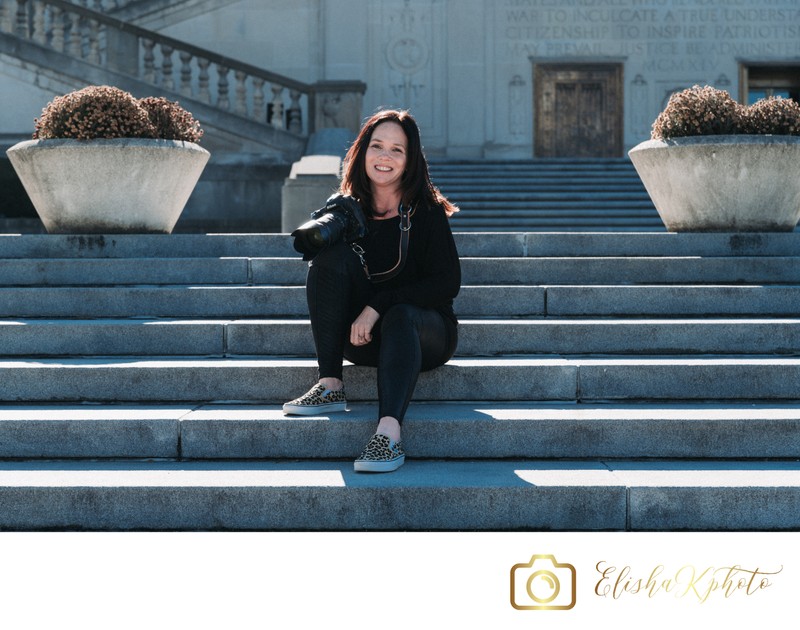 I am a lover of books, brunch, and coffee cups. Seriously, I love brunch as much as I love tacos. I am married to Brian who is not only my partner in marriage, but my partner in business and pretty much my favorite human on the planet. He is my committed second shooter on every wedding day and my better than best friend in life.
I have loved photography for as long as I have memories. I was completely fascinated with the Polaroid and the Kodak 110 cameras as a child and my love of photography has continued to grow throughout my life. My passion for capturing moments and memories developed into my career, telling stories of people through the lens of my camera. If I'm not behind my camera you might find me reading a book with a good cup of coffee (actually you might find me anywhere with a good cup of coffee), eating tacos or brunch, watching football and basketball, CrossFitting, or just seeking new adventure with my family!
My enneagram is 8, the challenger, making me a textbook entrepreneur. It makes perfect sense because as much as I love being a photographer, I also love being a business owner.I am grateful every single day of my life that I get to do what I love professionally.
More about Brian
Indiana born, Brian enjoys watching the Colts and the Pacers. He also enjoys long walks with his wife, preferably on a beach but our neighborhood will do.
Brian's enneagram is a 3, the achiever.
Thank you for checking out our website, we're so glad you're here.