We document every moment of your wedding day in timeless photographs.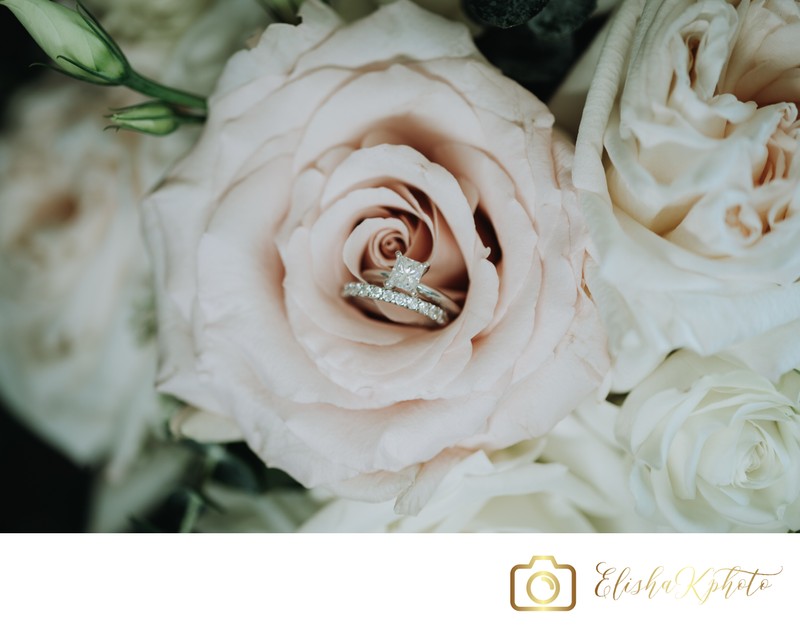 Congratulations!
You're getting married!
As a former bride, I remember all of the anticipation, excitement, and stresses of planning my wedding day, choosing the dress, the venue, and inviting my friends and family to celebrate with me and my future husband. We were dreaming about our perfect wedding day and the marriage we would build together. When our wedding day finally came it was even more beautiful than I imagined it could be and it went by in a whirlwind. At the end of your wedding day, when the cake has been cut and the dress has been hung your photographs will be what you have to look back on from is sure to be the best day of your life. You deserve to be able to enjoy your wedding day as stress-free as possible with beautiful memories that last forever.
Now, not only am I married to my husband, but we work together too! We are Brian and Elisha Kaldahl, a husband and wife wedding photography team in Indianapolis, Indiana. Because we care so much about creating the best possible experience for our clients, we do things a little differently than most wedding photographers, we only capture weddings and engagements. Our philosophy is, "Do one thing and do it crazy well." We don't shoot, family photos, newborns, seniors, or anything else. We strive to be the absolute best at wedding photography because these moments cannot be recreated and they deserve to be preserved forever.
No Stress
We save our wedding couples from stress. You will be able to relax knowing that we are creating our best work, getting every shot possible, and fully and completely telling the story of your wedding day, including those moments you may not even see while you're busy getting married.
Because we care so much about documenting your wedding day, we include a second shooter in every wedding collection ensuring that we don't miss a moment of your big beautiful day. We love weddings and consider it a privilege to be able to be a part of your event as you begin your journey into the adventure of marriage.
Frequently Asked Questions
Pricing depends on several factors including the hours of coverage needed to cover the timeline for your wedding day. You can find more information on my
investment page
.
On average we deliver between 50-100 photos per hour of coverage to your online gallery.
Yes! We have created collections with our most popular products and services but are happy to work with you to create exactly what you need to document and preserve your wedding day.

You can view the collections on my investment page.
Our photography style is primarily photojournalistic, we capture your moments as they naturally unfold and do not produce many overly posed photographs so that we authentically tell the story of your wedding day. We create timeless images that you will look back on twenty years from now and they will still be beautiful.
Contact us
here
! We can meet for coffee or cocktails and discuss your day or I can send you over to my secure client portal to book your date.
Yes, photographers with passports are at your service. Travel rates vary depending on dates and destinations, contact us here for more information.
Yes. I am a full-time wedding photographer and therefore I maintain comprehensive coverage on my business and equipment. Should your venue require a COI (certificate of insurance) I am both happy and able to provide one.
I am relentless about protecting my clients' wedding day images and have multiple methods of backup. If you are curious as to what I mean by that here is how it works:
My cameras have dual memory card slots, meaning that on your wedding day I am making a copy of every image I capture. When I leave your wedding I secure those memory cards. Before I go to bed I have downloaded the images from those memory cards onto two external hard drives and uploaded them into Photo Mechanic and Lightroom. Additionally, I do not write over the memory cards from your wedding day until I have delivered your gallery to you.
If you count the total number of back-ups I have five copies of every image from your wedding day. I promise you that I will protect your wedding photos as if they are my own.
Whether you have been dreaming about your wedding day since you were twelve or if you only thought about it for the first time once you got that ring on your finger, chances are you've looked at Pinterest. Maybe you've even created a board as you started planning your wedding day.
Yes, I am happy to see what you are envisioning for your wedding photos. Please tell me what it is that you love about the images you have pinned.
We do not offer videography, however, we do work with some very talented videographers in Indianapolis and are happy to give you a referral!
It depends on the size of your wedding party and your timeline of the day.
I will send out a detailed questionnaire two months prior to your wedding date which will help me to build your photography timeline so that you can be certain that you will have enough coverage for your best day ever.
Every so often a couple will ask if they can see a full gallery of images from a wedding we have photographed.

The answer is yes, with this caveat. Remember that you are looking at my technical skills and coverage as a photographer on a wedding day another bride had been envisioning since she was twelve. She will likely have chosen a different dress and decor than you will. There will be moments included in her gallery that mean something to her but you might think are silly. She may choose to have fewer portraits than you would like. You can't compare any other wedding day to the day you are imagining.

I implore you to ask yourself when looking at another couple's gallery of photos, do I like the lighting and style of the photographer.
Let me check! Contact us
here
.