Wedding Day Timeline
Your wedding day is going to go by in a whirlwind. You may not believe it now but one thing that always surprises our couples is how fast the day seems to go. There are so many things that happen on a wedding day, your timeline is what is going to keep them all organized. This article goes through a list of the most common events on a wedding day and how to effectively manage them as well as what can derail the timeline altogether.
Before we start:
Include buffer time in everything. I recommend 15-30 minutes between every activity included on your timeline.
Have a rain plan. Rain on your wedding day is said to be good luck but it can derail a wedding day if you aren't prepared for it. (I always have umbrellas so if you want that rain photo we will get it!)
Make sure everyone needs to know where to be and when. (You may even want to tell them to be there a little early.)
Here is a list of the most common events I see included in a wedding day timeline:
Bride & Groom Prep
This is the time of day when you are getting ready for the main event, hair, make-up, hanging out with the bridesmaids and groomsmen. Sometimes this takes place at the venue, a hotel room, or someone's home. If this portion of the day occurs anywhere other than the venue don't forget to add travel time into your timeline.
If you want photos of you and your bridesmaids toasting, in robes, matching tank tops, or any other awesome form of bride squad gear, this is the time of day when we would capture that. Make additional time for this photo if it's something you want and let the bridesmaids know when to be present and ready for this photo!
Bridal prep rooms can quickly become messy. If room allows keep a few areas off limits for personal belongings. (i.e. the space you will be putting on the dress or taking the robe photo.) I will do my very best not to capture areas that would not be less appealing in photos.
This is the part of the day that most frequently runs behind so definitely add that buffer time here!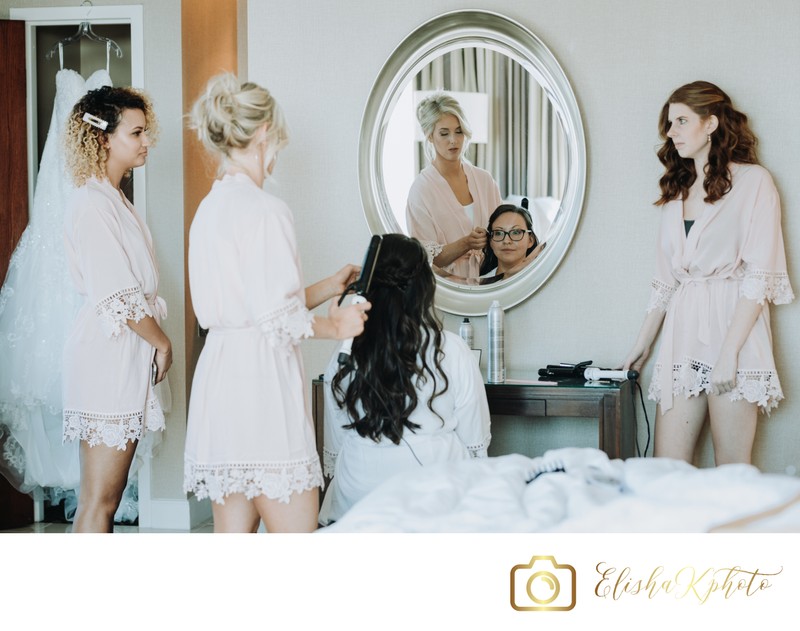 Detail Photos
This is the time of day when we photograph the rings, the dress, the flowers, the shoes, the invitation suit, the ceremony site, the reception centerpieces, any of the details you would like documented on your wedding day. If these items are ready when I arrive I can create a flat lay and photograph them immediately, otherwise I may need to take several time outs to create these photos for you.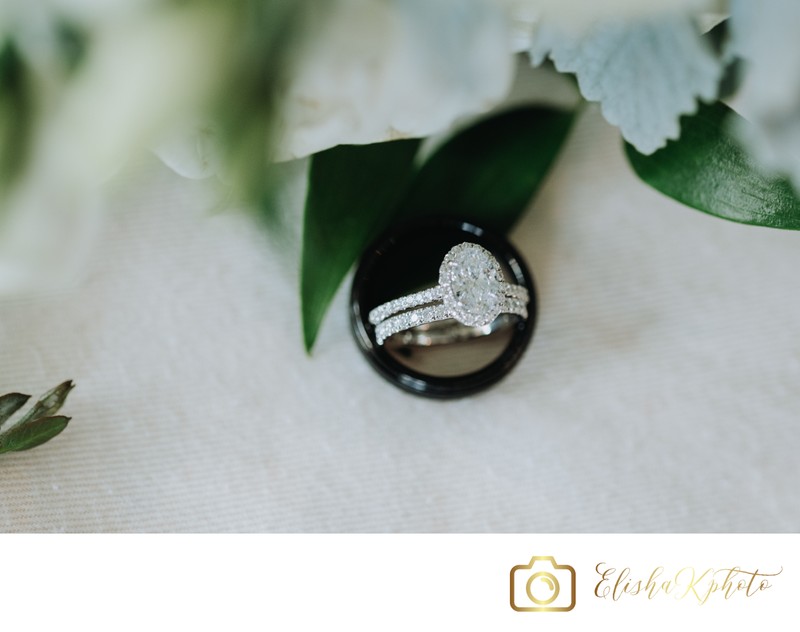 First Look
This part of the day is totally optional and completely your preference. There are pros and cons to having or not having a first look, here are a couple as they relate to the timeline :
Pro:
It gives you more time for photos before the ceremony so that you can enjoy your cocktail hour.
Con:
You may need to be ready earlier in the day.
You can also have a first look with your bridesmaids or the father of the bride.
Wedding Party Portraits
Your attendants. The girls. The guys. The girls and guys together.
We can capture these before or after the ceremony. Even if you do not do a first look we can get a majority of these photos complete before the ceremony.
*It is important to be sure your flowers are delivered prior to this part of the wedding day.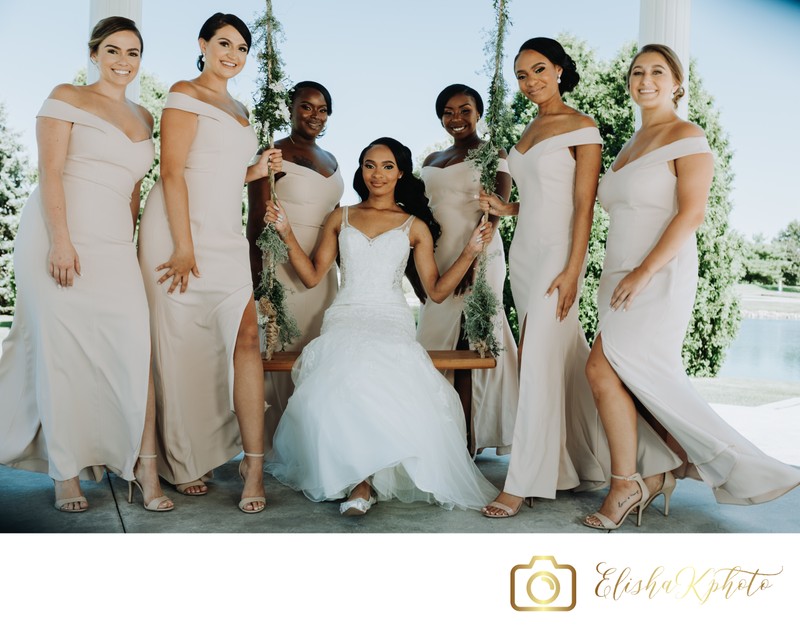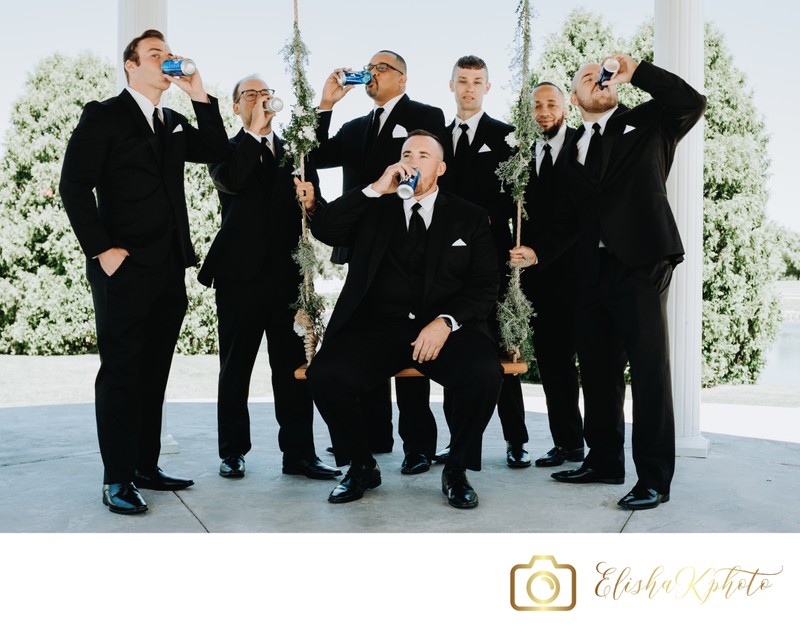 Family Portraits
Mom. Dad. Siblings. Your favorite aunt. The best way to get through this is to make sure everyone knows where they need to be and when you want them to be there.
Just like the wedding party portraits, we can capture these before or after the ceremony.
I send all my couples a detailed questionnaire asking what family groupings you would like captured before your wedding day in insure that you have time to think about it.
Allow 2-5 minutes for each grouping.
Couple's Portraits
The couple's portraits portion of your wedding day is a time to capture the two of you during your day when you aren't busy getting married or surrounded by your bridal party, family, and friends. If you have chosen to do a first look we will capture some couple's portraits during that time.
Ceremony start time
When I am helping you consider how much photography coverage you will need for your day this is the focal point of the day. We will arrange your hours of coverage surrounding you "I do." Most wedding ceremonies last between 30-60 minutes depending on what traditions you include or if you have loved ones singing or reading.
Receiving Line
A receiving line occurs immediately following the ceremony. It's a time when your guests line up to individually greet you as a couple.
Your guest count determines how long a receiving line will take. I typically recommend 30 seconds per guest. 120 guests = 60 minutes.
This is a vanishing tradition. Many couples choose to instead interact with their guest individually at their tables during cocktail hour or the reception.
Cocktail Hour
You may or may not have one planned. If we did not capture these photos before the ceremony we will use this time to capture family formals as well as your full bridal party photos.
We will also photograph your guests together during this time. We call these photos "grip and grins" and they provide our couples with a record of everyone who was able to celebrate their wedding day with them.
The Grand Entrance
This marks the beginning of the party. Typically set to music provided by your DJ everyone will be introduced beginning with your bridal party and ending with the announcement of you as the newlywed couple.
Dinner
It's mean to take photos of people while they eat so this is the time of day when there is very little photography happening, however, we will capture table shots (photos of your guests seated at their tables) while they are not actively eating.
*Table shots are photos of guests seated together at their tables.
Toasts and Blessings
You may choose someone special to give a blessing before the meal. This is typically your officiant or the father of the bride or groom.
Choose who you want to speak in honor of you on your wedding day, typically the maid of honor and best man.
I know it's amazing to have everyone you know and love at you wedding to celebrate with you, what I don't recommend here is having an open mic toast unless you would like an hour or more of your guests toasting you. (and maybe you do!)
Sunset Photos
It's a perfect time for couple's portraits.
This is one part of the day when we have no control over the time or the sun. I will let you know before your wedding day what time we will need to capture these so that other wedding day events aren't at the same time.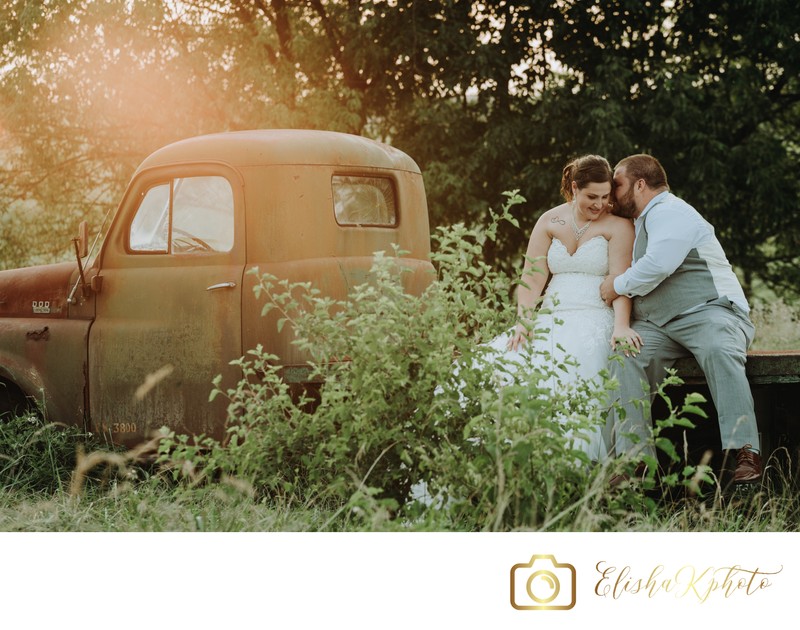 Cake Cutting
It's the sweetest part of the day. (Terrible pun intended.)
This does not take up very much space in the timeline, there may not be a specific time assigned it may be listed in a sequence of events such as the first dance, parent dances, and/or bouquet and garter toss.
A time saving tip here can be to cut the cake immediately after the entrance. You already have the attention of everyone in the room and it lets the catering staff cut the cake to be served after dinner.
First Dance
This is one of the most anticipated moments of the wedding day.
This is another event that does not take up much space in the timeline and may not even have a specific time assigned to it.
Parent Dances
The mother-son dance. The father-daughter dance.
Most songs last between 3-4 minutes, if that feels too long to sway back and forth with your parents your DJ probably has abbreviated versions.
Bouquet and Garter Toss
We are seeing these traditions happening less. You may or may not toss a bouquet or a garter. You may toss one and not the other. If you incorporate these traditions into your wedding day we will be there to capture it.
Order of Events
Some couples choose to make their grand entrance, cut the cake and go straight into the first dance and parent dances while everyone is seated and present and all eyes are on the couple. Ultimately you should do what feels best for you, it's your wedding day!
Grand Exit
Sparklers, glow sticks, bubbles, a getaway car, they all are wonderful ways to make your exit from your ceremony and create awesome photo opportunities to document the end of your day. Know that once you have cut the cake, danced, and fed your guests dinner, they will begin to trickle out beginning with the older guests and guests with small children. This could mean that you may not have everyone you would like present for the big moment at the end of the night.
Let your guests know you have a grand exit planned to encourage them to stick around.
You may choose to have your grand exit immediately following the ceremony.
Open Dance
Open dance is the time of night when all of your family and friends bust a move on the dance floor, trust me, you want some portion of this covered.
Other Reception Events
Other events and dances you may want photographed during the receptions are:
The shoe game
The AnniversaryDance
fraternity /sorority traditions
Ultimately, don't let your timeline be a source of stress. At the end of the day it won't matter if it runs a little late, you won't even remember that. You will remember how much fun you had getting ready with your tribe, you'll remember seeing your spouse for the first time on that day and saying you're vows. You'll remember the moment when you get to seal the day with a kiss. You'll remember your friends and family, the first dance, and it will all be documented for you forever in photographs so that the little details you might have forgotten will live on forever.